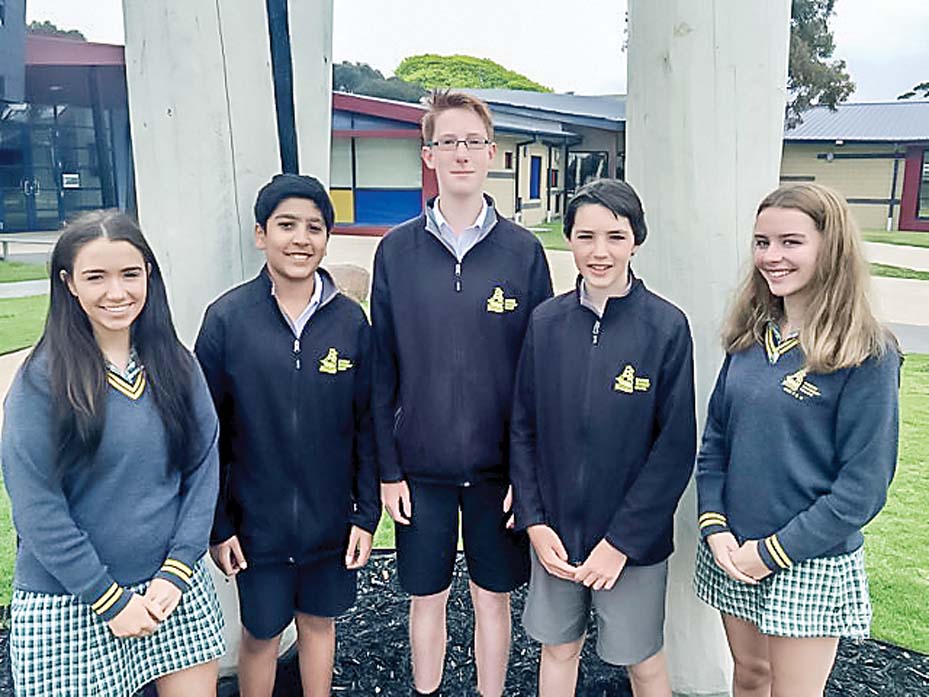 A GROUP of Rosebud Secondary College students acted quickly – and kindly – last week to help an elderly woman who was distressed.
"We were walking to the shops after school along a busy road when another student, Ethan, asked if we had a phone," Adam Bruechert said. "He'd noticed an elderly lady behind a locked gate who was crying and looking very upset."
Adam called the police and then his dad, a senior station officer at Rosebud CFA.
Then he and fellow students Matt White and Alex Thenparayil comforted the woman, talking to her through her gate while they waited for help. Two other students, Cassie Reed and Taylor Kikidopolous, arrived and also helped.
CFA peninsula acting operations officer Neil Schlipalius said he arrived at the house to find the students had "calmed things down".
"They were thoughtful and empathetic," he said.
"It was great to see young people manage this situation so well.
"Cassie and Taylor had climbed a fence to enter the yard and were holding the lady's hands to calm her.
"By the time the police and I arrived, the kids had created a great environment and we were quickly able to address the situation and seek further help for the woman and her husband."
First published in the Southern Peninsula News – 13 November 2018