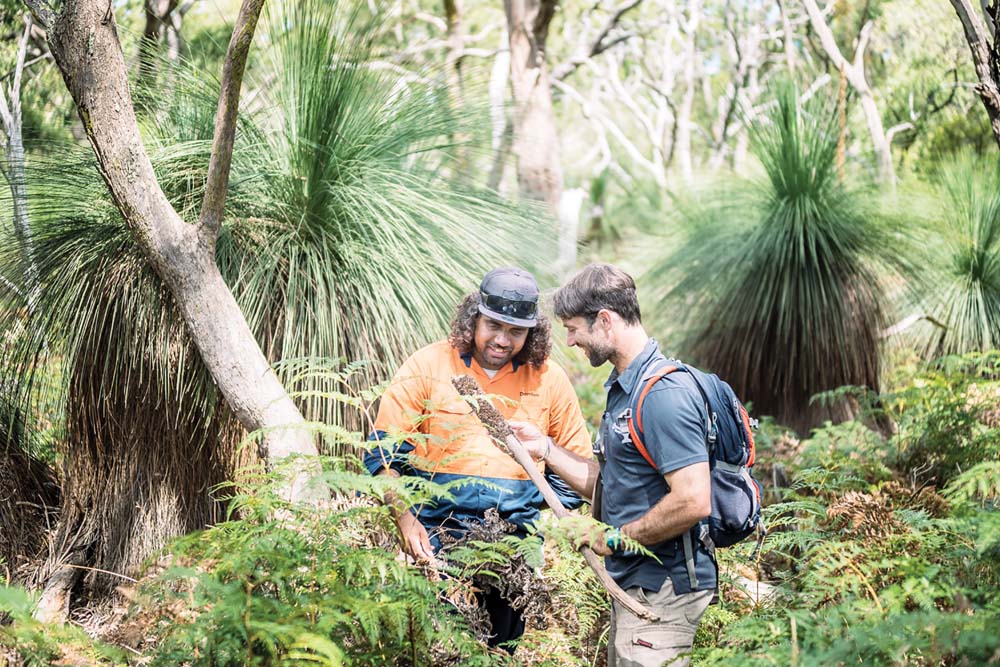 A LAND management program on the Mornington Peninsula is not only helping to control weeds and pests – it's also imparting cultural knowledge and providing certified training for indigenous participants.
The Certificate III in Conservation and Land Management course is in its final weeks and is being run through Holmesglen TAFE as part of a partnership between Trust for Nature, the Port Phillip and Westernport Catchment Management Authority and the Bunurong Land Council Aboriginal Corporation and Wurundjeri Land Council.
The course involves field-based assessments where students work with 10 landholders on the peninsula who have Trust for Nature protective covenants.
Their properties cover a total of 100 hectares and are recognised as important habitat for a number of threatened species of plants and animals, including leafy greenhood, common dunnart, swamp skink, powerful owl, Australasian bittern and communities such as swamp scrub and coastal moonah woodland.
Trust for Nature's Ben Cullen said the training was enriching for everyone involved: "It's a really new concept where we can help landholders manage their properties and hear from Traditional Owners about their cultural knowledge while the Traditional Owners receive training and employment," he said.
"We're focusing on controlling the larger weed issues such as sweet  pittosporum, blackberry and boneseed which will increase native habitat for the wildlife."
The program is an example of two-way learning: landholders, teachers and staff learn about traditional knowledge, while indigenous students learn about practical land care techniques, such as flora identification and threatened species.
It also provides employment for indigenous people in their local area.
Bunurong Land Council Aboriginal Corporation CEO Dan Turnbull said: "This program has provided a great opportunity for Bunurong people to be back out managing Bunurong landscapes again, preserving cultural practices that have been ongoing for more than 40,000 years. Caring for Country is what our ancestors did and this allows us to continue to do that today."
Port Phillip & Westernport Catchment Management Authority's regional indigenous facilitator Rhys Collins hopes the project will continue beyond this year. "Certified training and employment are critical to increasing participation of indigenous people working on country in the greater Melbourne area and in Traditional Owners achieving their land management aspirations."
First published in the Southern Peninsula News – 13 November 2018