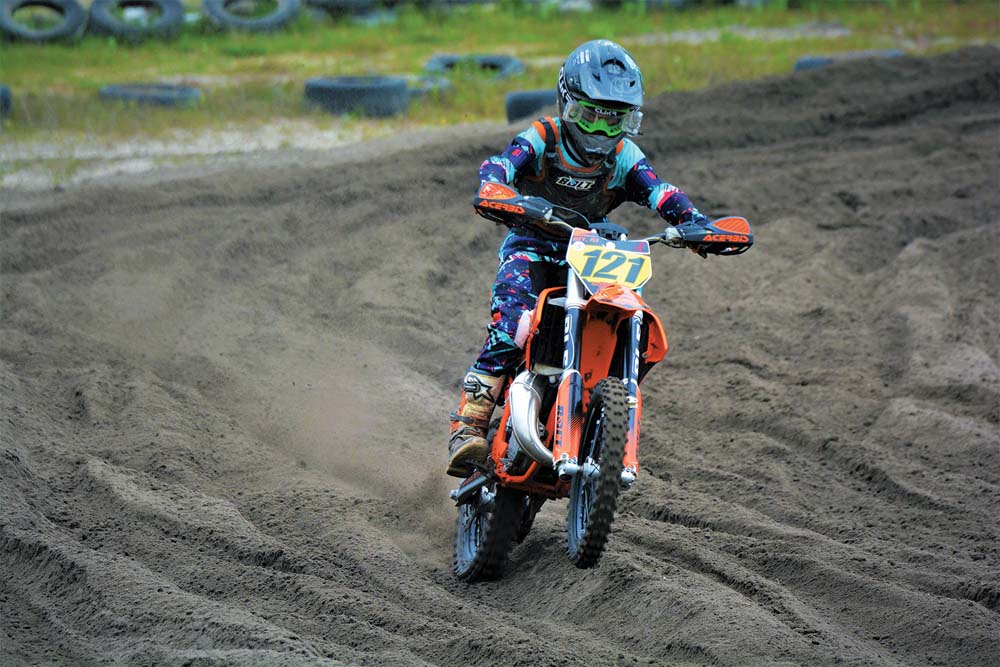 UP-AND-COMING junior Motocross rider, Ty Godfrey, has topped off his 2018 season by successfully taking out the Western Series final in Colac on Saturday 27 October.
The Tyabb 12-year-old led the series by 50 points with one round to go and finished the final round in third place, providing him with the overall series victory.
Ty's father, Matt Godfrey, said it was great to see his son get around the track and finish the year on a high.
"He finished third for the day, but he didn't have to finish on top to win overall, he just had to get around the course safely," Matt said.
"He rode pretty smart and did what he had to do to keep the win. He had a minor stack in practise, but he came home safe, so he was pretty happy with himself.
"He keeps a fair bit to himself, but he obviously gets a good buzz out of it and that's the main thing. No matter the result, as long as he's enjoying it and having fun then all is well."
Ty finished the series with a 37-point margin over the rest of his competitors.
While the season is over, Matt said his son, Ty, will still undoubtably be zipping around their property on his minibike.