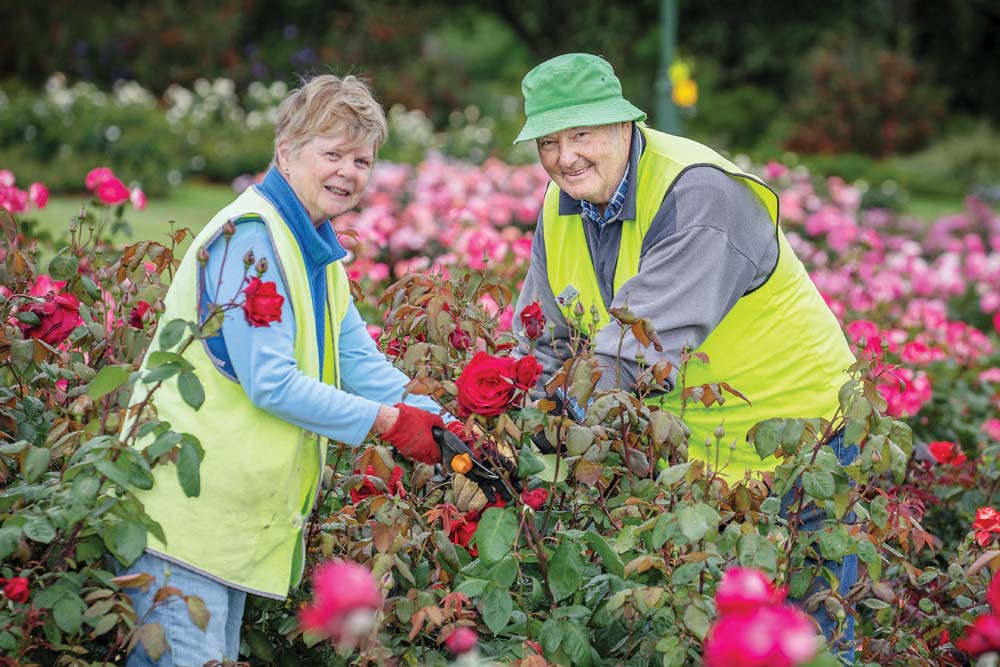 MORNINGTON Botanical Rose Garden volunteers are this week celebrating a decade of delight in their floral haven.
It's a labour of love for this happy and supportive group of mainly retirees who, over the past 10 years, have established, maintained and managed the gardens for the enjoyment of the many visitors.
The garden concept came from businessman the late Don Gordon and the land at Civic Reserve was allocated by Mornington Peninsula Shire Council. Mr Gordon is remembered by the naming of the information centre known as the Don Gordon Garden Room. It has given the volunteers a delightful space to relax in after working in the garden.
The garden's nautical design recognises Mornington's yachting history. The rose beds are surrounded by a border of Australian natives with sculptures enhancing the landscape.
The idea for the garden blossomed in 2002 and the first sod was turned on a freezing day in June 2004 during one of the longest droughts in history. It has been hooked up to recycled water ever since.
The 4000 rose bushes were donated by Treloars of Portland, with garden products maker Neutrog donating all the fertilisers. The Heritage Rose Society of Victoria has planted old varieties of roses that have been found in cemeteries and farms and date back to early settlement days.
Gardener and radio and television personality Jane Edmanson officially opened the gardens on 12 November 2008.
Since then the garden has evolved and thrived for the enjoyment of its many visitors each year. In 2015 the garden was awarded a Garden Excellence Award from the World Federation of Rose Societies.
A shed has been built to store tools and equipment. It is fondly called "Laurie's shed" in honour of Laurie Taylor, the man behind the project.