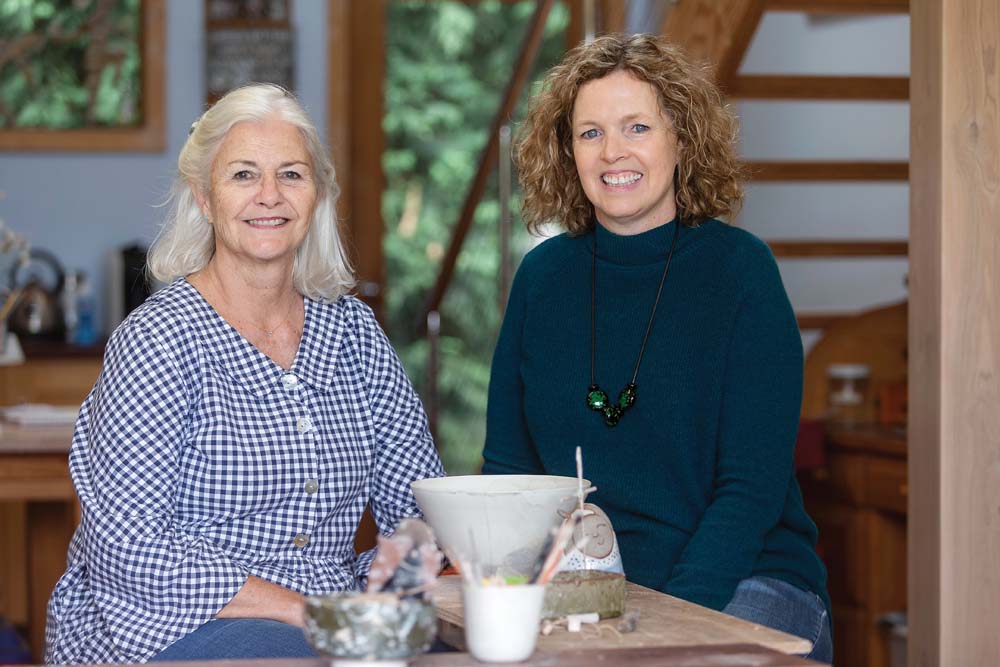 TWO Mornington Peninsula artists have teamed up to open a pop-up gallery at Red Hill.
Potter Sandi Faulkner and contemporary gold and silversmith Katrina Newman will be available over two weeks to talk about their work and welcome visitors to shop 1/1016 Mornington-Flinders Road.
After art school Faulkner, with almost 5O years' pottery experience, trained under Viennese master potter Franz Kukowetz, of Terra Nigra. She was a production potter and teacher at the old Chelsea pottery in London.
From her studio at Mt Martha she makes small batches and individual pieces using ash from the Outback and peninsula vegetation in the glazes. She says she is inspired by her coastal surroundings … and, of course, the birds.
Newman, a gold and silversmith for 30 years, studied at Canberra School of Art and Design at the ANU, Canberra. She works from her home studio at McCrae which has views across her bush garden to Port Phillip Bay and up to Arthurs Seat.
Newman's love of the coast and Australian landscapes are evident throughout her recent work.  She uses the ancient technique of cuttlefish casting to create a unique style and will be happy to share the process with visitors.
The gallery will be open 11am-4.30pm, Tuesday to Sunday, from 23 November to 9 December.
The artists will celebrate their collaboration with friends at a party at the gallery, 6-9pm, Friday 23 November.
For further details please contact Katrina on 0413 304 013 or email katrina@katrinanewman.com or sandifaulkner@me.com
First published in the Southern Peninsula News – 20 November 2018