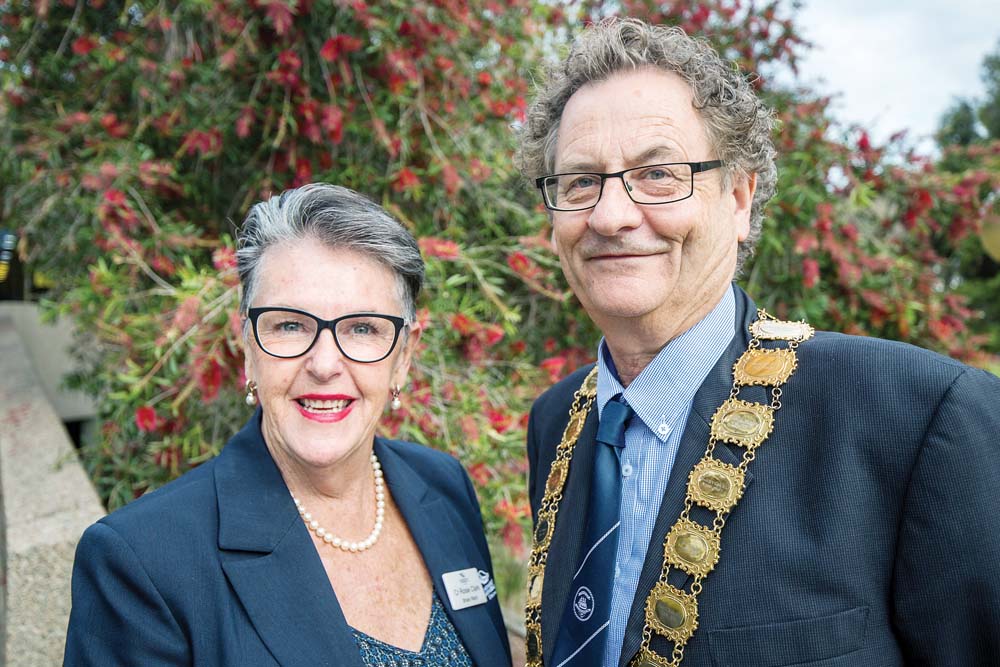 RED Hill Ward's Cr David Gill has succeeded Cr Bryan Payne as mayor of Mornington Peninsula Shire for 2018-19.
He was elected at the annual council meeting on Monday 12 November.
Briars Ward's Cr Rosie Clark was elected as his deputy mayor.
Cr Gill in his acceptance speech said it was a "privilege" to be appointed and thanked his councillor colleagues for their confidence and support.
"The Mornington Peninsula is such a beautiful and unique part of Victoria," he said.
"My focus will be on continuing council's strong advocacy on Green Wedge preservation and planning issues to ensure the unique character of the Mornington Peninsula is well protected.
"I look forward to working closely and openly with our local community towards having an accountable and transparent council."
The mayor was congratulated by Cr Payne who said it had been an "honour to guide the council and to serve the peninsula as mayor".
"When I was elected mayor I compared the position to that of an orchestra conductor. I now hand that baton over to Cr Gill," he said.
"My time as mayor would not have been such a success without the support of all my councillor colleagues. I thank them for bestowing upon me such an honour."