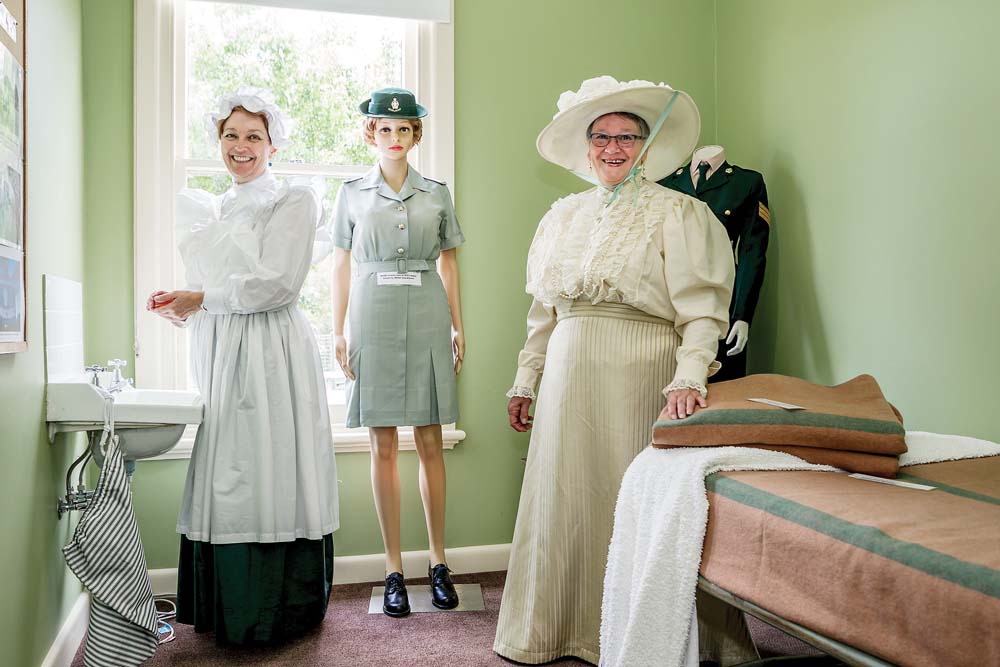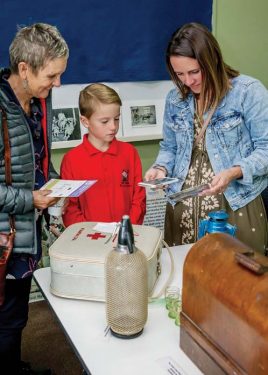 VISITORS to Mt Martha House can tune in to podcasts to learn about the history of the former coffee palace, hotel and barracks.
The 10 podcasts, which launched on Thursday 8 November, were made possible by a $5000 Mornington Peninsula Shire Placemaking grant and $1000 flexible grant to help the historical society buy a computer to catalogue its collection.
"The house is such an important part of Mount Martha's history and we're working to share stories of the Peninsula with everyone," the mayor Cr David Gill said.
"The shire also worked with the society to produce the trail signage, including braille elements and accompanying web pages which offer direct links to the audio and text files for anyone who prefers to read the scripts."
Mt Martha House started out as what was known as a coffee palace in 1889 and then became Mt Martha Hotel, a semi private country club.
It was taken over by the RAAF during WWII, and, after another stint as a hotel, was purchased by the Army as 30 WRAAC Barrack until 1976.
The former Shire of Mornington then took over and renamed it Mount Martha House Community Centre for use for education purposes.
The podcasts will be available using an app on new phones or by downloading a QR code reader to the older smart devices.
Visitors can then self-guide around the front part of the house, using earphones so as not to disturb other users. Not all rooms will be accessible as many are hired out privately.
Historical collection volunteers have a display room of photos handed down throughout the years. A WRAAC army bedroom, complete with mannequins wearing summer and winter uniforms, will be opened by arrangement.
Tours are at 11am on the last Wednesday of each month for a gold-coin donation.
Volunteers who are digitising memories, papers, photos and documents in the collection are keen to hear from those who have lived, worked or used the house.
Visitors can book a group tour or visit by emailing mountmarthahouse.com.au/historytour
Christmas Fair at Mt Martha House

MT MARTHA House Christmas Fair is being held 10am-2pm, Saturday 1 December, at 466 Esplanade, Mt Martha.

There will be exhibits and displays, historical tours of the house, stalls selling locally made crafts and goodies, sausage sizzle and various children's activities.

Miss Piggy, the Mt Martha Community Bank mascot, and Santa, will visit.

Stallholder applications close Friday 23 November. Details: mountmarthahouse.com.au