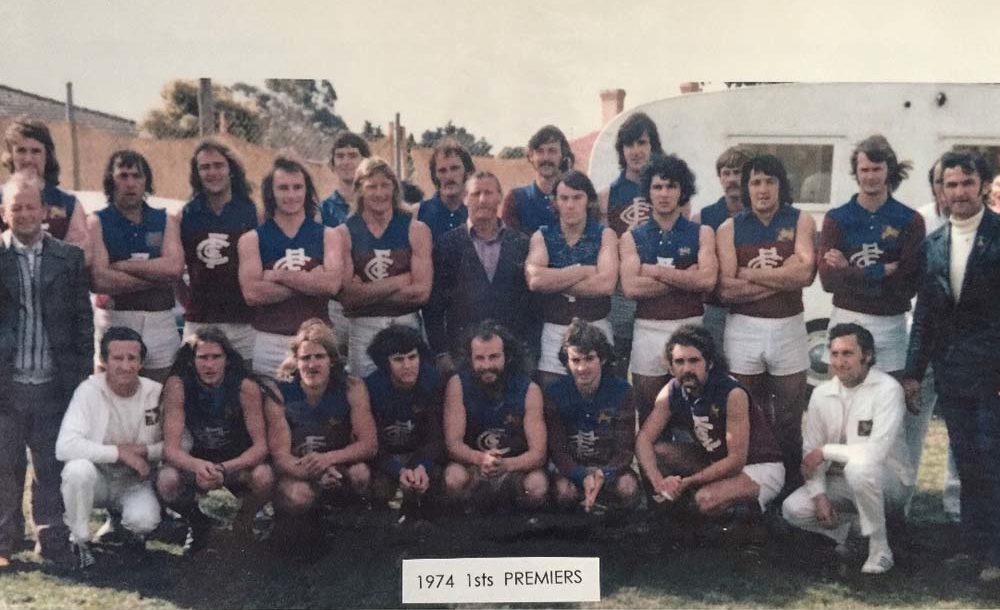 FROM suffering defeat in a lowly rated maiden to finding success at the elite level, a group of former Carrum footballers have enjoyed living out a piece of their "bag of dreams" over the recent spring racing carnival.
The Robbie Laing-trained and aptly named colt, Stars of Carrum, surged his way into the $2 million Group One Victoria Derby field on Saturday 3 November where he finished runners-up and took his winning prize money to $526,355 from nine starts.
Despite looking unlikely to have enough earnings to make the Derby field, the 20-strong ownership group along with trainer, Robbie Laing, believed their colt still had the ability to match it with the best three-year-old stayers in the country.
Their faith certainly wasn't misplaced as the son of Melbourne Cup victor, Fiorente, went from being defeated by a lip in a Bairnsdale maiden at the start of October to notching his first victory two starts later in the $200,000 Group Two Moonee Valley Vase at the odds of $51. That victory provided Stars of Carrum with enough prize money to make the final field for the Flemington feature.
Majority owner and avid racing fan, Peter Cox, said it was incredible to even get to the Derby considering where Stars of Carrum finished at his previous starts.
"It's our eight-day claim to fame," Cox said.
"[Stars of Carrum] went from winning $29,000 and being lucky to actually make that Moonee Valley Vase field to then winning the race and running second in the Derby. He went from $29,000 (after seven starts) to now $526,000 and making nearly half a million dollars in eight days.
"If we were told when we were in a Bairnsdale maiden and we lost by a lip that we would go onto run second in the Derby I think we would have taken that beautifully."
"It's quite incredible because most of the owners in this horse, it's their first horse that they've ever owned. I'm sure some of the first-time owners would be thinking 'how easy is this, we should have been in this years ago'."
Despite having minimal luck with his other 15 horses he's been involved in, Cox has always held belief that the Stars of Carrum would go onto win big things.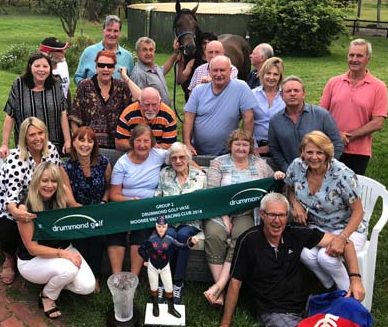 "I really wanted to be involved with a Fiorente colt and when I found out last year that Robbie hadn't sold any shares in this one I told him 'I'd take 50 per cent right now' and would find others to come in as well," Cox said.
"I crashed a barbeque with some of the former Carrum footballers there and said 'I know you lot know close to nothing about racehorses but I know you like one week of the carnival, the Melbourne Cup'. I said to them 'I have the 2020 Melbourne Cup winner right here' and I handed out sheets to them all.
"I said I was prepared to have up to 20 owners that way everyone gets their name in the race book. Within a few weeks I had all the slots filled and Robbie even wanted to stay in the horse."
The ownership group in the Stars of Carrum, who races in navy blue with red starred silks in support of Cox's favourite AFL team, Melbourne, has ticked off one dream and will be out to check off another next year.
"We got the dream of the Derby and now maybe the next dream can be bought a year ahead from 2020 and maybe we can try and get into the Melbourne Cup with a lightweight," Cox said.
"You've got to qualify but why not have the bag of dreams. Every horse owner has a bag of dreams and I reckon that'd be ours."
That dream may have become slightly closer to a reality with the Victoria Racing Club's decision to introduce a fifth ballot exempt race for the Melbourne Cup next year – The Andrew Ramsden, which will be held in May for three, four and five-year-old horses.
Whether or not they reach the dream of a start in the Melbourne Cup, Cox said to just be able to have fun chatting with co-owners and celebrating a success story like this is what horse ownership is all about.