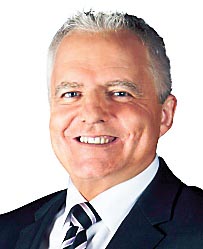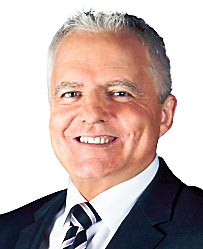 HASTINGS MP Neale Burgess has made clear his opposition to AGL's plans to import gas via Crib Point with the placing of a large sign at Crib Point.
With just six days to Saturday's poll his picture adorns this large billboard on the corner of Stony Point Road and Disney Street, opposite the service station. "We appreciate Neale's support for the Crib Point community in our battle to stop AGL's major gas importation facility," Save Westernport spokesperson Julia Stockigt said.
"We hope that Neale also understands the fragility of the Westernport environment and opposes other port plans for Western Port, which would endanger our marine life.
"The former state Liberal government of Denis Napthine supported plans for a massive container port north of Hastings.
"The port proposal would destroy about four kilometres of coastline and dredge at least 20 million cubic metres of shallow channels and mudflats to accommodate the massive container ships."