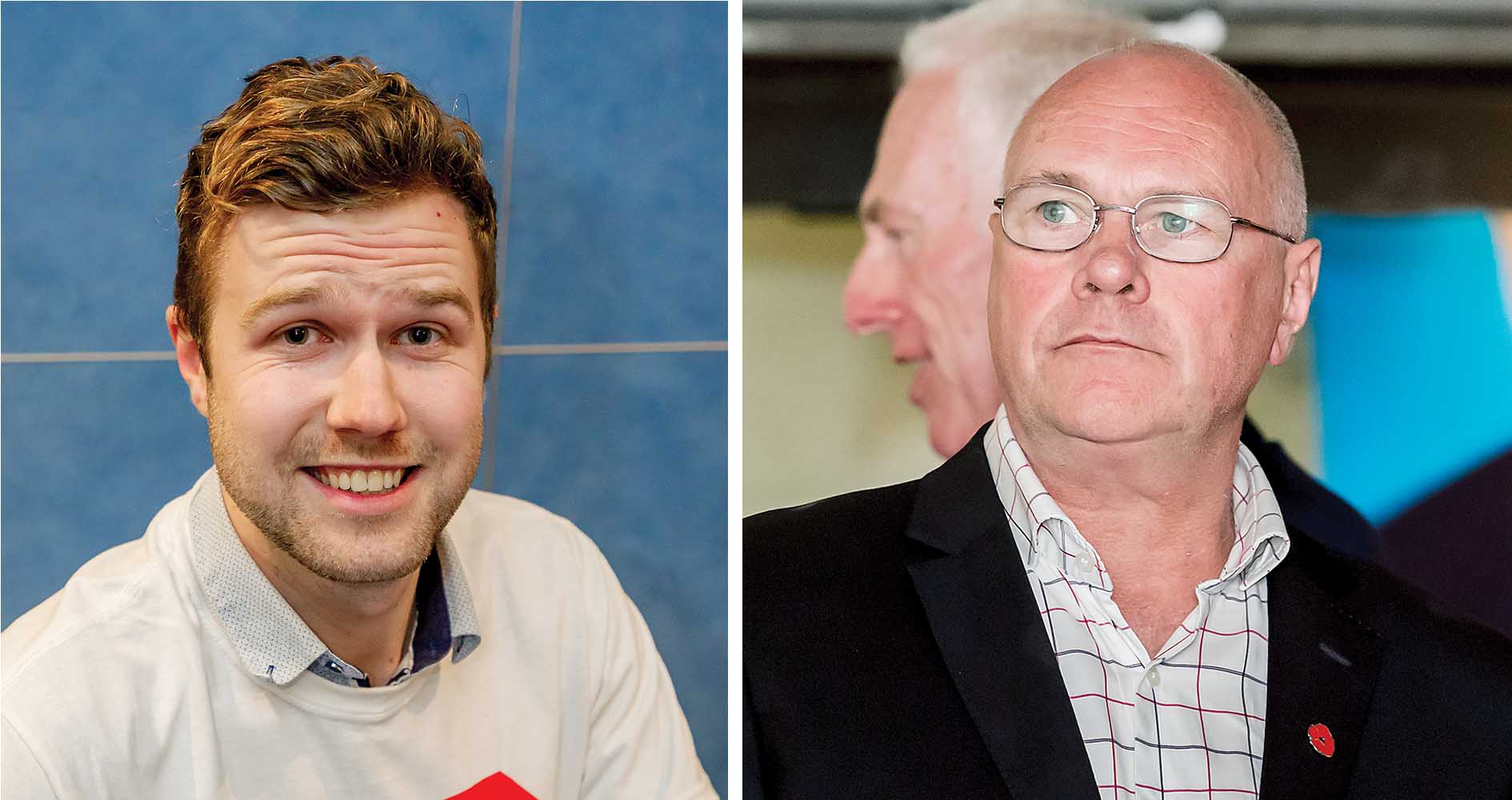 THE failed bid in August by Home Affairs Minister Peter Dutton and Flinders MP Greg Hunt to be prime minister and deputy Liberal Party leader is being blamed for much of the party's loss of support on the Mornington Peninsula.
The Liberals Nepean candidate Russell Joseph was last Friday reconciled to accept defeat in an election that saw Daniel Andrews' state Labor swept back to power with nearly twice the number of MPs as the Liberals.
"It's all a bit confusing, but I'm not particularly optimistic," Mr Joseph said as the Victorian Electoral Commission announced the latest voting figures showing Labor's Chris Brayne ahead by about 800 votes with about 90 per cent of votes counted.
"I'm just waiting for a phone call. I guess I've just got to suck it up and see."
Mr Brayne's campaign manager Josh Sinclair said late Friday that the Labor candidate "won't be doing anything until we find out if he's definitely won".
Nepean, along with the neighbouring seats of Mornington and Hastings has long been regarded as a Liberal stronghold.
Although they too lost support, David Morris (Mornington) and Neale Burgess (Hastings) appeared to be safely past the winning post after polling closed on the Saturday 24 November election.
While being philosophical about his loss to his young Labor opponent, Mr Joseph was critical of the events surrounding the Liberals' federal leadership change in August.
"Absolutely, yes," he said, when asked if the turmoil had lost Liberal votes on the peninsula.
Last week Mornington MP David Morris blamed the party's federal leadership woes for losing "less than one third of the swing against us".
Mr Joseph said he had received emails from "lifelong Liberal supporters" explaining that they could not vote for him because of the federal unrest.
He said he had passed these messages on to Mr Hunt who, after he and Mr Dutton failed to win the backing of their colleagues, was reappointed health minister by Scott Morrison who eventually succeeded Malcolm Turnbull as prime minister.
Mr Joseph said Mr Hunt's role in the leadership crisis – "the Dutton-Hunt ticket" – was "particularly felt down here [on the peninsula]", a problem that he thought would linger and affect the outcome of next year's federal election.
"Denial is not just a river in Egypt," Mr Joseph said.
"I've been batting for and defending Greg for the past seven months."
Mr Hunt told The News the state election result was "a very sad and difficult day for the Liberal Party and Liberal voters here in Victoria".
"People vote for a variety of reasons and I respect and acknowledge all of those. It is absolutely important that we listen to the electorate and understand the messages and the vision they're seeking from the party.
"In five of the last six Victorian elections, the Liberal Party has not been successful, compared to six of the last eight elections federally. We will assess the election result, as we do with all elections, while continuing our work representing the people of Victoria."
Mr Hunt did not respond when asked if he felt his bid to be deputy leader, alongside Peter Dutton, had any effect on Liberal voters on the peninsula; if he had been contacted by Liberal party members or candidates saying they believe leadership instability at the federal level had caused a drop in support; or if he believed he had the same level of support among his constituents today as he had before the change of prime minister
A former builder and project manager, Mr Joseph was seen as the heir apparent for Nepean which had been held since 2002 for the Liberals by Martin Dixon.
Mr Joseph had worked in Mr Dixon's electoral office for the past six years and was well known in community groups, service clubs and for championing causes for the southern peninsula.
He worked alongside government departments on various projects and was not shy to approach Labor MPs if that was the way to secure support. He spoke about the need for bipartisan support for long term issues.
"I'm still passionate about the community and would like to see some of those projects comer to fruition. I just won't be able to drive them as a member of parliament," Mr Joseph said.
While needing "meaningful employment" he doesn't want to return to building. His last years in that industry had been stressful, caring for his wife Mary who had had a stroke and "recalcitrant plumbers and electricians".
"I was project managing at up to eight different sites, which made things really difficult," he said.
Sitting and waiting for the final bell to ring on this his first bid to gain elected office, Mr Joseph said it was too early to decide on another try.
"At the appropriate time I'll make a public account [of the election] and apologise and say sorry to all the people that supported me."
First published in the Southern Peninsula News – 4 December 2018