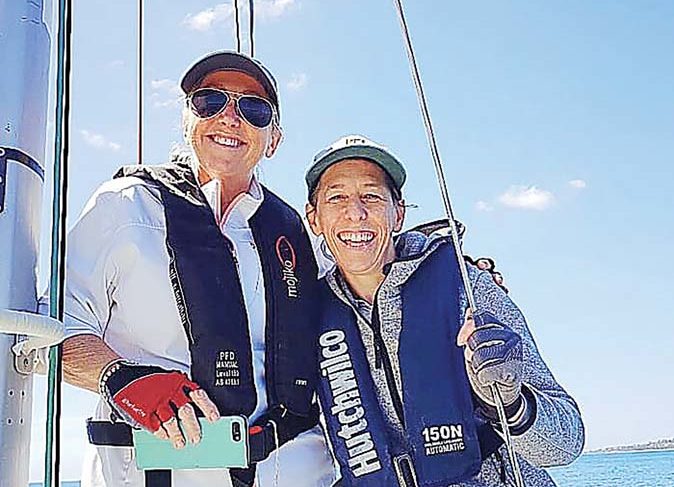 MORNINGTON Yacht Club is hoping to attract more women into sailing with their new program, 'Girl's Out Sailing'.
The program looks at the basics of sailing as well as behind-the-scenes aspects of a sailing club such as volunteering.
Mornington Yacht Club board member, Michelle Pickford, said the five-session program is all about have a good time out on the water.
"Girls Out Sailing was put together to get women and teenage girls to step out into an unreal program," Pickford said.
"It's all about socialisation, meeting new people and learning the basic sailing skills to enjoy some time out on the water."
At just their third session the Girls Out Sailing group entered into the Mornington Yacht Club's Ladies Skippers race on Sunday 25 November.
"They twisted my arm," Pickford said.
"We had to change the program slightly, but they all loved it and I think it was great for them to compete against the other general members at the club.
"The experience would have been great with who they have to give way to or if they get to keep going. They were all more than fine about entering the race. We've got the right people out there with them and they do a great job making everyone feel comfortable."
Pickford said the program has worked really well so far because of the "friendly, relaxed atmosphere" that it has.
"You don't need any prior experience just a little bit of a want for adventure," she said.
"This was our pilot for the program and that's allowed us to feel our way through it and everything has gone really good so far."
The program introduces the women into other aspects of the Mornington Yacht Club as well the basics of sailing.
"It also introduces them to club life," Pickford said. "There's more to a local club than the main activity so with our next session we look at volunteering around the club and all the other jobs that go into making the club so great."
"You might find that you might absolutely love sailing, but you might find that you enjoy the volunteering aspect of the club instead."
The Girls Out Sailing group has one more session before Christmas and will finish their program with a final session at the start of February.
If you're interested in the Girls Out Social Sailing program, contact Michelle or Sarah on 5975 7001 or visit their Facebook page, 'Girls Out Sailing'.
First published in the Southern Peninsula News – 4 December 2018