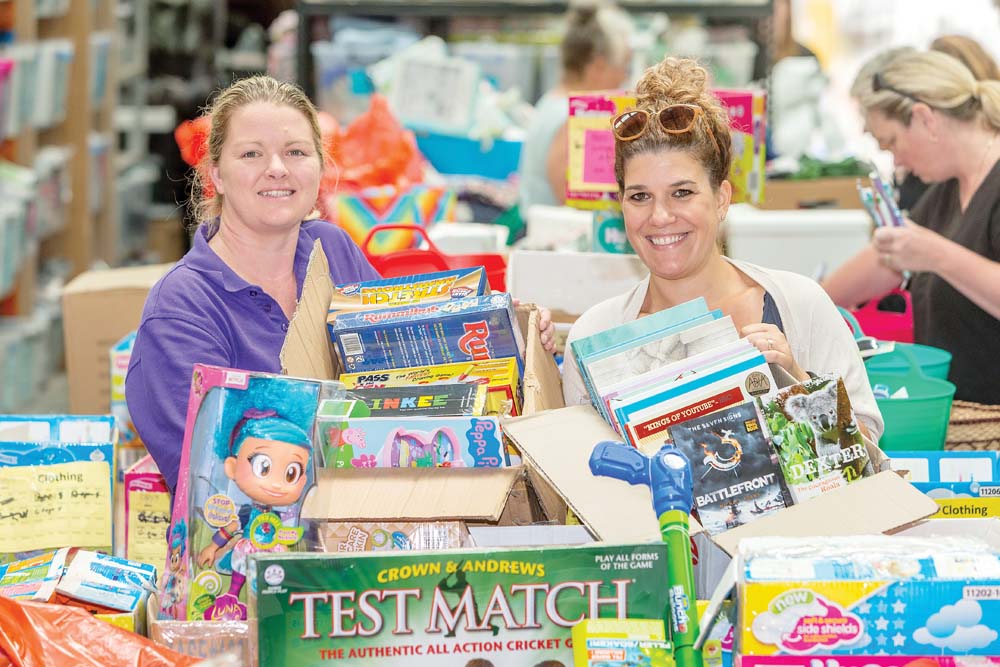 WITH Christmas just around the corner, we're all busy getting things ready for spending time with our families and the traditional giving of gifts that goes along with it.
But spare a thought for those less fortunate, and the reality that Christmas morning may not bring the joy to children that we all enjoy.
One organisation is doing its best to spread the Christmas cheer by accepting donations of new toys for distribution to families in need.
"We've never had a greater demand", said Mums Supporting Families in Need's founder and president, Jodie Harris.
"People out there are really struggling, and we're doing our best to make sure they are provided for."
The charity, located in Seaford, collects quality second hand cots, prams, food, toys and clothing to disadvantaged families.
They then liase with welfare agencies to pass the collected goods on to the needy.
At this time of year, the focus shifts to new toy items, non perishable food items and toiletries .
"We have a formula for the toys we give for the kids," said Ms Harris.
"It is something to cuddle, something for the family to play with together and something with a 'wow' factor."
Melissa McCullough, who runs Peninsula Kids magazine at Mornington Peninsula News Group, dropped in a few boxes of toys and books recently to support the charity.
"I think this is a great cause, and we can all do our bit to bring joy to those who struggle.
"I'd like to urge everybody to consider purchasing and giving some new toys to Mums Supporting Families in Need, so they can spread joy for Christmas morning."
See msfin.org.au for donation details, address and opening hours. Mums Supporting Families in Need will be working up until 21 December.