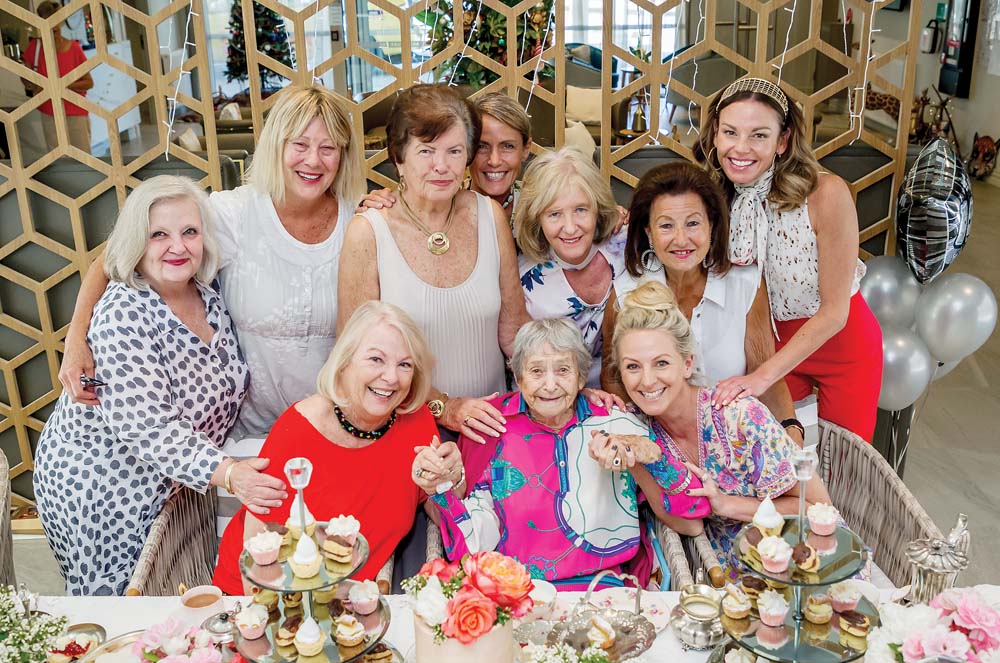 LETTERS of congratulation from the Queen, the Governor-General, Premier and Flinders MP Greg Hunt, were welcome acknowledgements to Mornington centenarian Toni Davis.
The Village Glen resident celebrated her 100th birthday with family and friends in the new building, Thursday 6 December, before a family dinner at Mornington Golf Club on the Saturday.
Ms Davis's son, Brian, described the arrival of the congratulatory letters as "an ongoing scenario".
"They were all beautifully done and very well presented," he said.
He paid tribute to his mother who he said was a "very capable bridge player" who had enjoyed golf in her younger years.
Ms Davis, who was born in Glasgow, Scotland, in 1918, suffered from polio and migrated to Sydney with her parents as a four-year-old. She grew up at Bondi and, in her early 20s, married Rex Davis, now 99. They have been together ever since.
The family – which by then included eight-year-old Brian – moved to Melbourne where Mr Davis was a self-employed manufacturer of orthopaedic and chiropody equipment, such as braces and callipers.
They lived mostly in the eastern suburbs, such as Ivanhoe, Eaglemont and North Balwyn, before retiring in 1978 to live at Bayview, near Pittwater in NSW. Son Brian by this time had married wife Sharon and, after also living in the eastern suburbs, moved to Mt Eliza.
When his parents got to the stage they needed care, Brian brought them back to the Mornington Peninsula so he could be near them.
They have enjoyed being "early arrivals" at the new aged car home on the corner of Wills Street and Nepean Highway, Mornington.
First published in the Southern Peninsula News – 11 December 2018