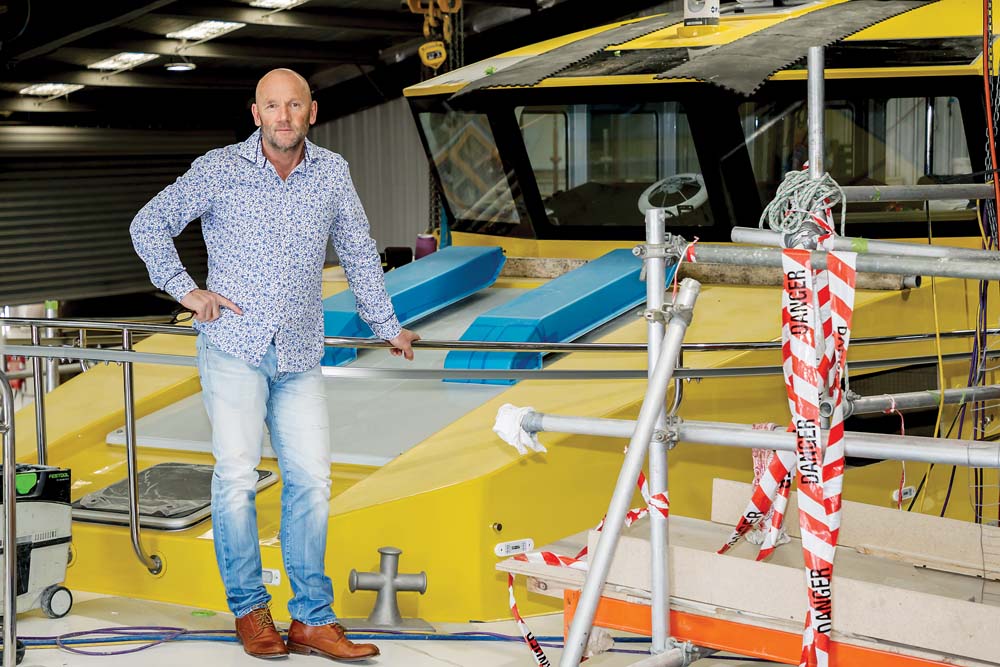 LONG-TIME Mornington boat builder Hart Marine is about to cast off and set sail for Yaringa Boat Harbour in Western Port.
Owner Mal Hart says his business has outgrown its Yuilles Road, Mornington base and will be moving its manufacturing and marine servicing headquarters to Yaringa.
Mr Hart said he was waiting on state government approval of new leases before completing the arrangement with Yaringa owner, Stefan Borzecki.
He said Hart Marine would lease the southern half of the Yaringa complex which includes the hard stand area next to the channel, the boat lifter and the marine services area.
The new site woul improve Hart Marine's ability to produce high-end patrol boats using fibre-reinforced plastic hulls of the French Pantocarene ORC design in the 15-17 metre range.
To launch these boats the company previously had to run the gauntlet of narrow roads and dangling power and telephone wires during early morning low-loader rides down Main Street to the Mornington Yacht Club ramp at the pier. It was then necessary to dock at Martha Cove to handle any cosmetic works. None of these drawbacks will be a factor at Yaringa.
Mr Hart said the move was necessary to allow the 35-year-old company – with 85-staff and 26 apprentices – to achieve its full potential.
"We have been expanding and buying up neighbouring factories around us in Mornington, but we need water," he said.
"Mornington was getting smaller while our boats are getting bigger."
Mr Hart said the peninsula had to retain its manufacturing ability. "If we don't keep manufacturing here who else is going to do it?
"There are 100,000 kids studying here and we have to provide a manufacturing environment for them from school to the workplace, or the peninsula will become a retirement village."
He sees Yaringa as a "great spot with a great future. We are re-energised. I like to think that Stefan has handed us the baton and we are running with it."
Hart Marine has changed tack from the pre-GFC days when it built primarily for the pleasure-boat market. It now specialises in producing high-end commercial and government-authority craft for the police, pilot services, port authorities and border security.
First published in the Southern Peninsula News – 11 December 2018