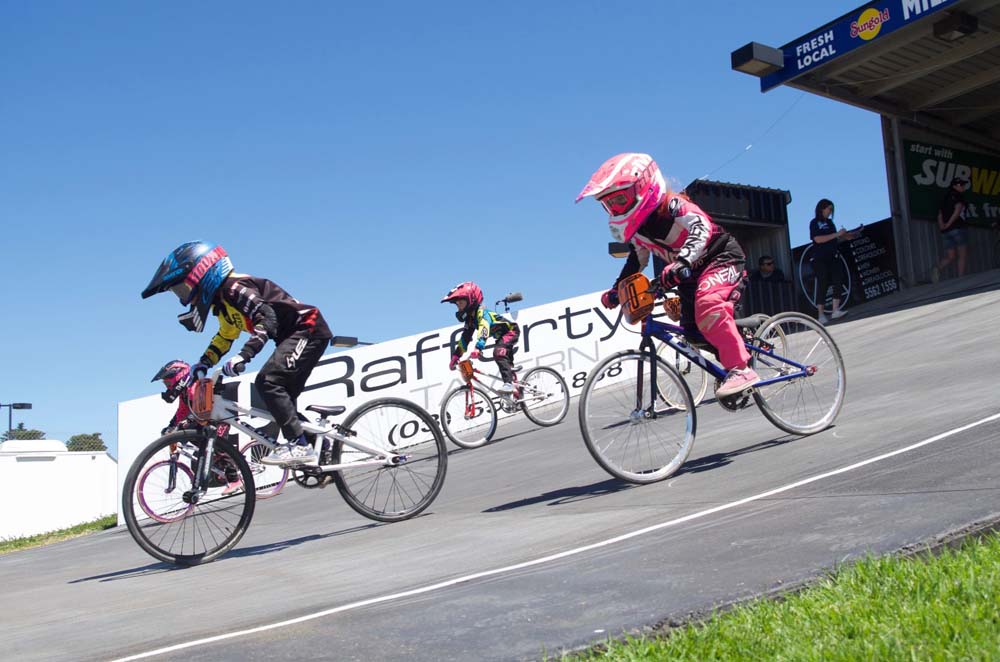 FRANKSTON BMX club members made their way to the Victorian State BMX Championships in Warrnambool on Saturday 17 and Sunday 18 November.
With more than 400 competitors from across Australia competing in the premier event, the Frankston BMX riders still managed to bag two state number one championship titles.
On the opening day, the Frankston BMX club had riders compete for state championship glory in the sprocket class (seven and under age group), the cruiser class (wheels consisting of 24-inch) and in the retro class (pre-86' bikes).
The Frankston BMX female riders led the way for the club with Kitty Cristiano finishing first in the 30-39 Women's Cruiser division and Coby Stagg winning the 19-24 Women's Cruiser championship title. Rebecca Koffel also landed in the top rankings of the 30-39 Women's Cruiser event, finishing in fourth and claiming an illustrious v-plate (top eight finish in Victorian championships).
Tania Mundie (40-44 Women's Cruiser) and Adam Glanville (40-49 Retro) also landed v-plates with second and fourth finishes in their respective events. Father and son riders, Darren and Kai Stevenson, also placed fifth and eighth in the Retro 40-44 Men's event and Junior Retro class.
The second and final day of racing saw every 20-inch BMX rider compete, with the professional men and women from across the country stepping out for the state championship honours. Victorian's own Australian Elite Men's champion of 2018, Brandon Tahiko, stepped out and gave race-goers the spectacle they all came to see.
Frankston BMX club couldn't grasp any number one finishes for the day but had several competitors land top rankings to earn v-plates.
Marnie Williams (Women's), Luke Cristiano (Pro Master Class) and Brendan Neivandt (Retro 30-39) all landed top-three finishes in their categories with Williams finishing in second and Cristiano and Neivandt claiming third place.
The other v-plate finishes included: Coby Stagg who finished eighth in the under-15 girls; Tania Mundie who finished eighth in the 40-44 Women; Amber Rossborough who finished seventh in the under-14 girls; Kane Lansdown who finished eighth in the under-9 boys; Tommy Foot who finished fifth in the under-10 boys; and Fergus Wiggins who finished fifth in the under-8 boys.