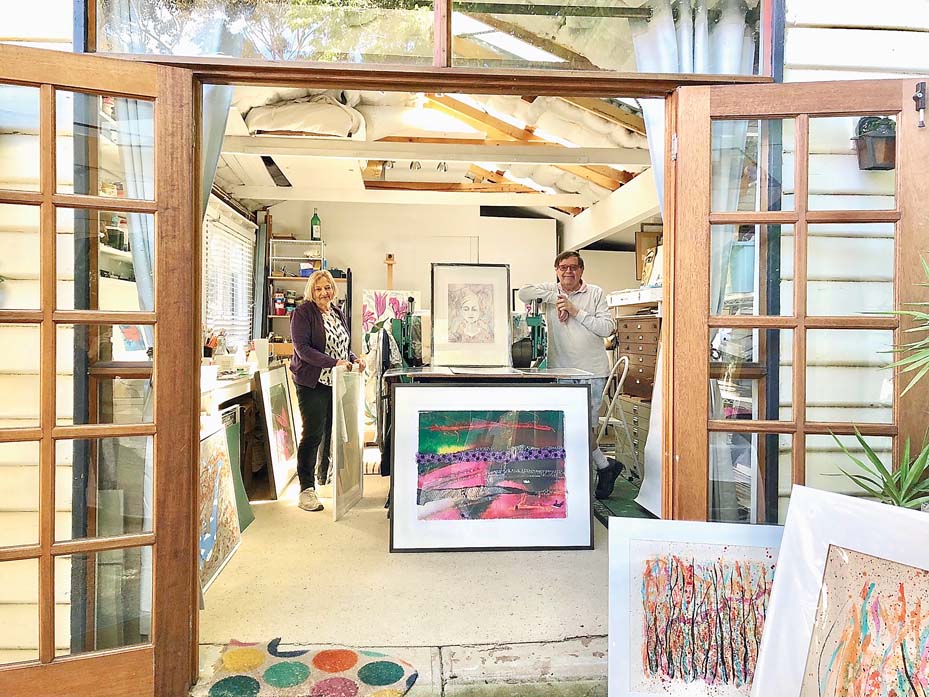 Artists who opened their studios to the public over two weekends late last year see the annual Peninsula Studio Trail as a chance to share information.
"I find it rewarding to share information with the public and other artists, including advice on non-toxic materials which is of great importance to many of us," Mt Martha-based painter and printmaker Jennifer Fletcher said.
"I see this generosity as small gifts to the public. Art is very important in our society, it should be readily accessible and our visitors can enjoy art and the beautiful Mornington Peninsula at the same time."
Visitors follow a trail map across the Mornington Peninsula for a behind-the-scenes look at the participating artists' studios and artwork.
The trail followed in November marked the 10th year running that artists had opened their doors to the public.
Ms Fletcher said it was an "act of generosity" from the artists to prepare and demonstrate processes and provide professional knowledge from their private studios.
Liz Walker, of Red Hill, a sculptor who is new to the group, had many visitors to her studio and was able to establish connections and highlight her interest in recycling.
Jennifer Buntine, also of Red Hill, gave each of her visitors an original handmade linocut print in thanks for their interest.
"I was pleased to meet people face to face, discuss the complexities of printmaking and see their pleasure," she said.
Gary Goodrich, a painter whose McCrae studio is filled with artworks, said the best feature of the studio trail was "simply meeting the visitors and chatting".
Painter Tammy Warner said overseas students visiting her Mt Martha studio were "amazed by the unique concept of the studio trail and the beauty of the peninsula".
The Peninsula Studio Trail artists will participate in the global environmental event Earth Hour in March, International Print Day in May and two upcoming art exhibitions in Mornington.
Details: www.peninsulastudiotrail.org
First published in the Southern Peninsula News – 8 January 2019