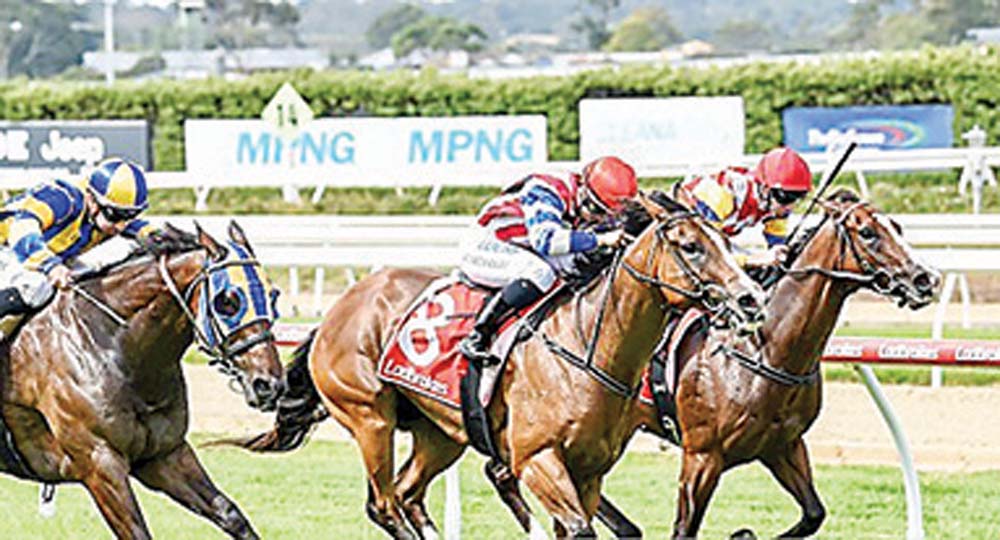 MORNINGTON-based racehorse trainer Rod Grantley has his speedy mare Waterford Sound flying this preparation having claimed three of her past four starts in country Victoria.
The eight-year-old mare made it back-to-back victories at her home track, Mornington, on Thursday 27 December and her trainer Rod Grantley has put the success down to the mare thriving with the addition of beach work.
"She's a lovely mare to train," Grantley said.
"We spent a lot of time down at the beach in Dromana with her and I think that is what has helped her through everything and has really helped with her joints.
"Last year we didn't get to go to the beach much at all but this time around she's been spending pretty much all week down there and she likes to be nice and fresh so as long as we keep that up with her and keep her recovering as best we can, she just keeps coming out and putting in."
Waterford Sound narrowly scored the victory last start at Mornington and defeated a small yet in-form field which included two last-start winners in Raven's Blaze and Blues Your Ball.
Apprentice jockey Georgina Cartwright again piloted the mare and continued to build upon their formidable partnership. Cartwright has taken the reins of the mare at three of her past four runs and has finished no worse than second place, with two wins now to their name.
"She really clicks with the horse," Grantley said of Cartwright.
"[Waterford Sound] fly's the gates for her and just runs and settles and she just finds another gear for her so it's working really well."
Cartwright was also full of enthusiasm following the victory.
"Rod's done a great job with her. She's just been flying this prep," Cartwright said.
"Obviously it helps that I had a couple of rides on her before and got to know her pretty well so it's good to get another win with her.
"Rod was a little bit worried about the wide gate but she jumped really well and got across really easily. She got a nice run throughout and she's just such a tough mare."
Following her victory, Grantley said it had earnt the mare her chance in town and would be eyeing off a race at Flemington over 1100m on Saturday 12 January.
"It'll be her first time going to town so it'll be interesting to see how she measures up," he said.
Grantley said he believes the Flemington straight won't be a worry for his in-form mare.