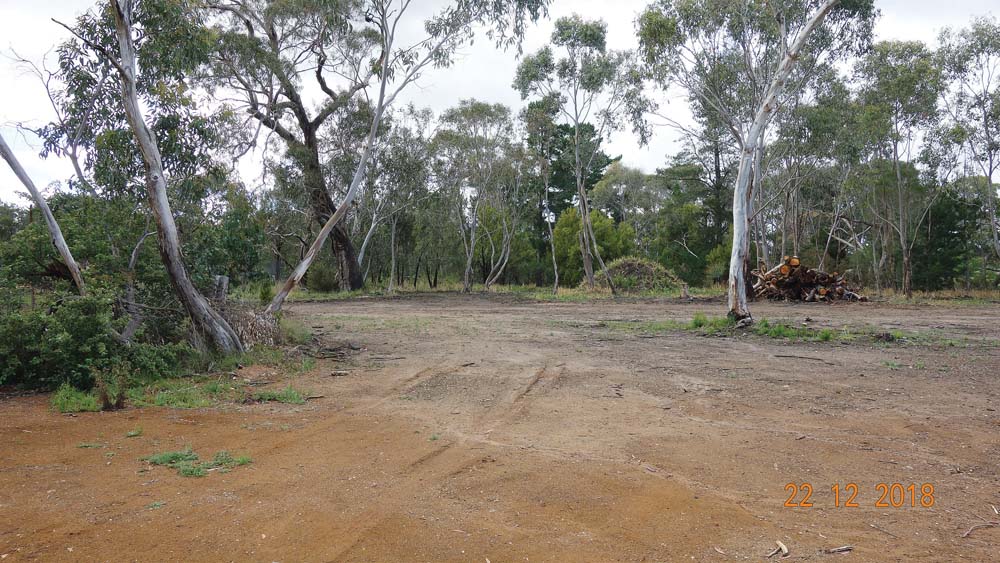 TWO of Mt Eliza voluntary organisations are involved in a slanging match over tree felling, road-making and land clearing.
In June Mt Eliza Association for Environmental Care alerted the Mornington Peninsula Shire Council to what it calls the "unauthorised and uncontrolled vegetation clearing, soil displacement and destruction of native vegetation" by the Mornington Railway Preservation Society at its reserve in Mt Eliza.
The environment group's president Des Berry said the shire followed up the complaint by visiting the site and requesting that any vegetation clearing cease.
Mr Berry said the Mornington Railway Preservation Society "ignored this request and continued with extensive works". 
The railway group denies this, saying it had "only removed vegetation which we understood we were entitled to remove, or were obligated to remove" and that "no permit was required for this activity".
Mr Berry and the environmental group's Gerard McDonald said they inspected the site and walked the length of what they claim is the "wanton and rampant destruction of native vegetation" to prepare their report on 22 December.
The pair took photographs which they say show unnecessary and over-zealous vegetation removal and tree felling in contravention of the Mornington Peninsula Planning Scheme.
"While the [railway group] is keen to preserve the engines and infrastructure they have no regard for the native vegetation surrounding the special area set aside for their purpose, and have embarked on extensive works of vegetation clearing and destruction of native flora," Mr Berry said.
"This wanton destruction appears to have no purpose or reason."
Mornington Peninsula Shire took the matter to the Victorian Civil and Administrative Tribunal on 15 December and received an interim enforcement order requiring Victrack and the railway preservation society to stop further earthworks, not import any more landfill and not to lop, remove or destroy vegetation.
The order allows trees to be removed if declared dangerous by a qualified arborist. Mr Berry said he had not seen any trees which presented any danger or required advice from an arborist.
The matter is set for a mediation hearing on 29 March but, if a remediation plan is not prepared, the parties could go to a full hearing in June.
The shire's acting manager planning compliance Lisa Sturgess would not elaborate. "As this is case is still under investigation and now before VCAT, we cannot make a comment until the final decision is made which will occur after the hearing in March," she said.
Mornington Railway Preservation Society president Andrew Swaine said he was "very disappointed that this VCAT action has been brought against the Mornington railway".
"The Mornington railway has worked tirelessly for over 30 years, in conjunction with environmental care groups and several professional arborists, to manage the native vegetation along the railway corridor, remove non-indigenous species and weeds, and preserve rare species such as the purple diuris orchid," he said.
"In terms of vegetation removal, the Mornington railway has only removed vegetation which we understood we were entitled to remove, or were obligated to remove as required under Rail Safety National Law, which requires rail transport operators to remove trees which are considered a risk to the safe operation of the railway. A permit is not required for this activity."