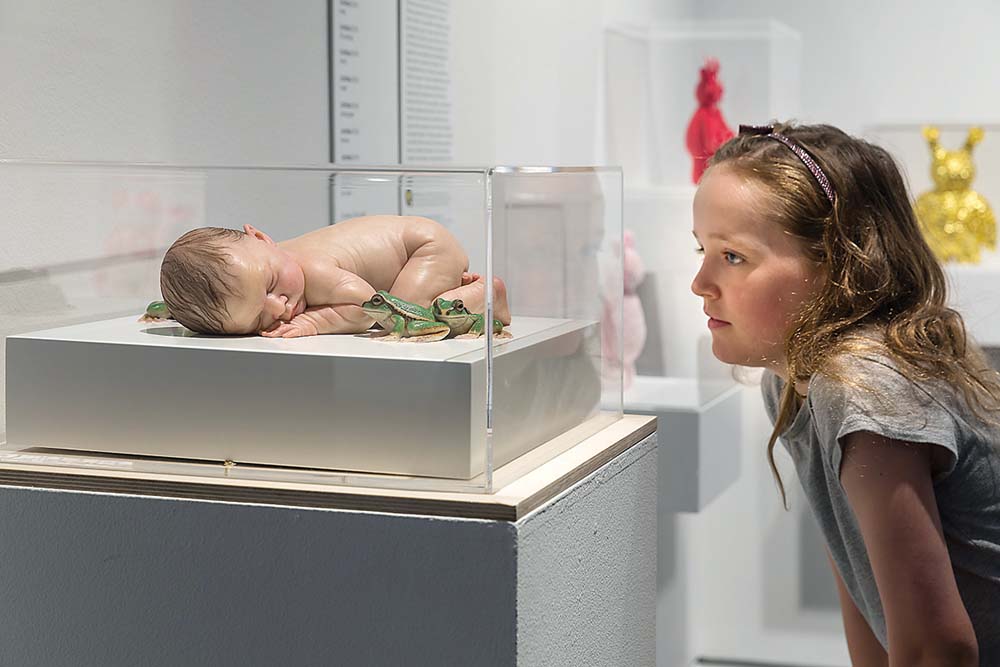 OBSESSION: Devil in the detail examines our fascination with the meticulous and micro, the real and the hyperreal and brings together a range of historical and contemporary works under three broad themes of still life, portraiture and landscape.
The exhibition seduces us with the power of realism and intricate detail and showcases 65 works across sculpture, painting, photography, drawing and video.
Long before the onset of photography in the 19th century, painting was the means to realistically capture the world around us, with the technically brilliant artists of the Renaissance set the benchmark for realism. In the late 1960s photorealism emerged as a painting style characterised by its precise rendering, painstaking attention to detail, and larger than life replication of everyday objects. Soon after, the term 'hyper-realism' was used to describe high fidelity realism in sculpture and painting.
There are free guided tours of the Obsession exhibition every Saturday and Sunday at 3pm.
Enjoy a conversation with Obsession artists and the exhibition curator on Valentine's Day.
Visit mprg.mornpen.vic.gov.au to find out more about the exhibition and events, including the Gallery's pre-schooler program Young at Art, and to listen to podcasts with artists from Obsession: Devil in the detail.