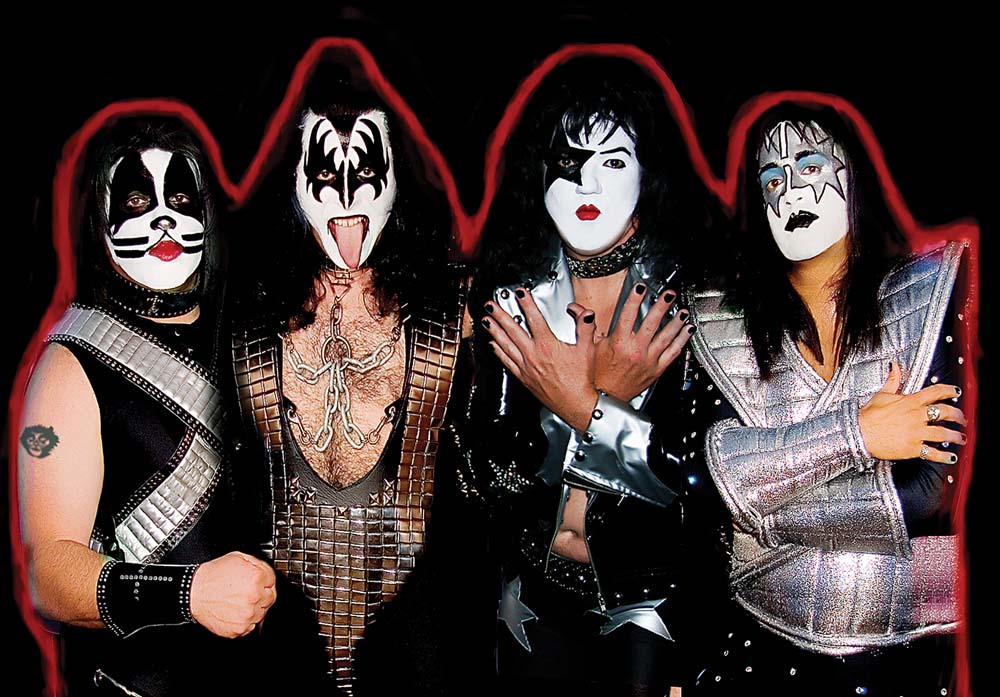 KISSTROYER started in Melbourne in 2001, formed by two brothers Andrew and Stephen Kyriacou.
On a staple diet of steady shows and more media attention than most tribute shows could ever hope for, KISSTROYER has grown into one of the largest touring Rock Tribute Act in the Country.
Testament to this is the much talked about stage show. Three eras of authentic KISS costumes, over 15 authentic KISS guitars a massive Functional light up KISS logo and stairs withall the blood spitting, fire breathing, Guitar smashing and smoking mayhem that has brought fame to the KISS name over the past 30 years,
Classic songs like I WAS MADE FOR LOVIN YOU, ROCK 'n' ROLL ALL NIGHT, SHANDI, SURE KNOW SOMETHING and GOD GAVE ROCK 'n' ROLL TO YOU are all covered in this classic KISS show.
The show is so accurate musically and theatrically it even drew praise from KISS great Paul Stanley and his ROCKSTAR Band on a recent tour . KISS Guitarist Bruce Kulick gave the show the two thumbs up and seal of authenticity. The band has also been heralded in INPRESS for their great ability to not only re create the sounds and emulate the mannerism of KISS, but to also re create the experience!
Kisstroyer will be playing at The Grand Hotel, Mornington, 22 February. Tickets at grand.oztix.com.au or www.grand.net.au