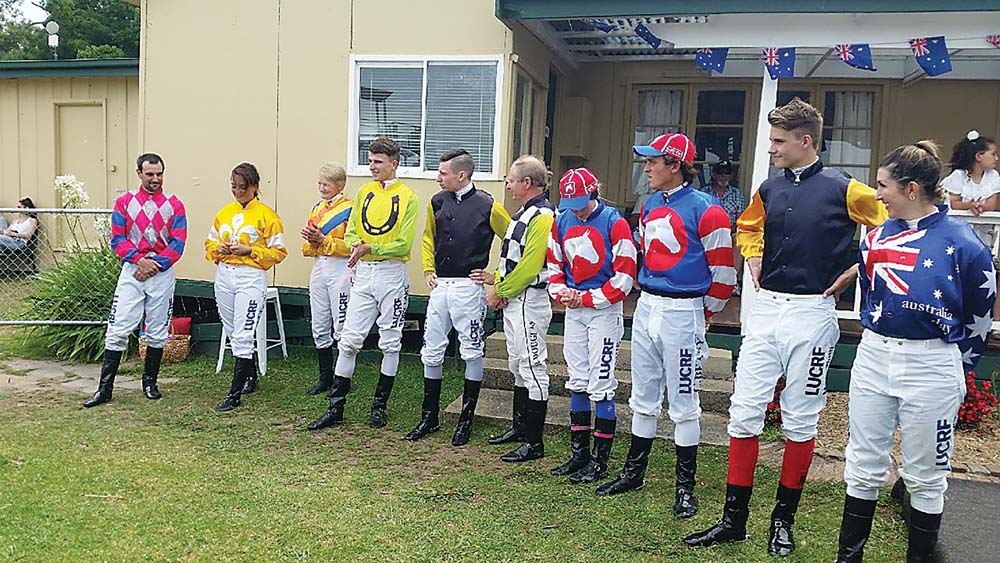 THE BALNARRING Picnic Racing Club is set to once again be covered in Australian flags as thousands of people are expected to flock to the Emu Plains racecourse on Australia Day, Saturday 26 January.
The Balnarring Cup is the club's highlight of the season each and every year and will enter its 71st running since Helenette kicked off proceedings in 1948.
Balnarring Picnic Racing Club president Terry Mulcahy said the club looks forward to this race meeting every year.
"This is the biggest time of the year and the lead up to the Balnarring Cup is massive," Mulcahy said.
"It's always a big crowd at the Balnarring Cup, as everybody calls it the Melbourne Cup of the Picnics.
"We expect to have over 4,000 people there. It's a marvellous day, we also have a really good Australia Day ceremony and it really does work well.
"Everybody gets into the spirit of Australia Day and the amount of Australia Day flags being waved is just a wonderful sight. To see the families enjoying themselves on Australia Day is sensational, it really is."
The Balnarring Cup, which can have a total of 10 runners in the field, is sure to attract runners from all over Victoria, as well as having a local presence with trainers from the Mornington Peninsula set to target the race.
"They come a long way to race at Balnarring," Mulcahy said.
"Horses come from everywhere, they really do, but we are supported really well by the local trainers as well as the Gippsland trainers."
The track itself is also in perfect order, according to Terry Mulcahy.
"We work in very closely with Mornington Racing Club, they trial here quite often and it works out well for both clubs. They had trials here the other day and the track was in sensational order then and I expect it to be in perfect order for the Balnarring Cup."
The seven-card race meeting is free for the kids and $20 for adult general admission. A free shuttle bus service, both to and from the races, will also be in effect from Hastings, Bittern and Balnarring to the racecourse. 
For times and information visit the Balnarring Picnic Racing Club's website at balnarringraces.com