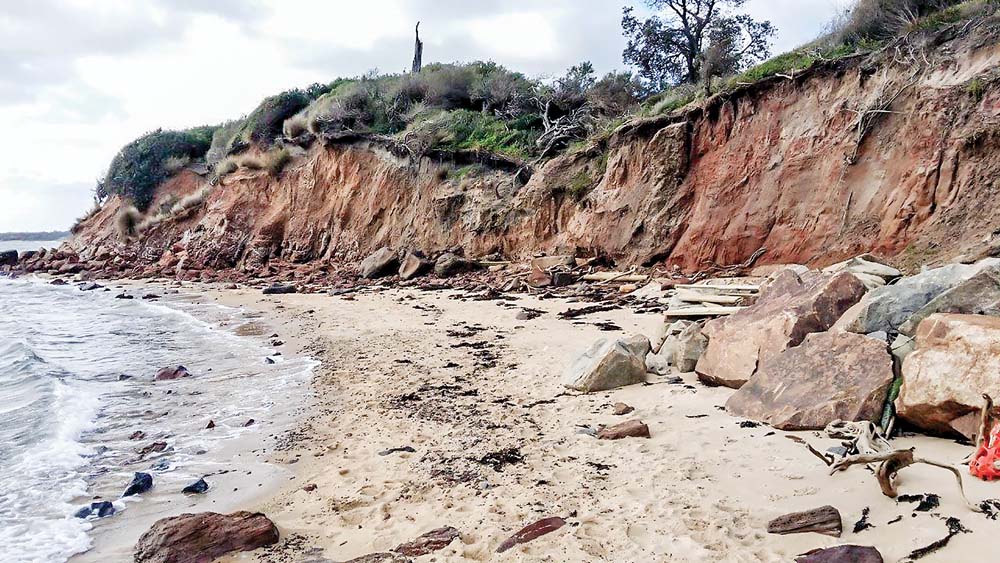 While Mornington Peninsula Shire is looking at its management plans for the entire Mt Martha coastline, the Department of Environment, Land, Water and Planning (DELWP) has honed in on the major trouble spot of Mt Martha Beach North.
In the past few years loss of sand, unstable cliffs and erosion have led to the beach being closed and beach boxes demolished.
With rocks in been place at the base of the cliff to stop further erosion, the department is "investigating potential options for maintaining sand and cliff stability" ("Beach repairs could cost $4m" The News 30/10/17).
Previous attempts to rebuild the beach with sand from Mt Martha South have seen the sand wash away within a short time.
"We're looking to get an understanding of what the community values about Mt Martha North beach and how they use it," DELWP coastal projects officer Cassandra Philippou said.
The department is seeking public views with an online survey with feedback being used to "determine the weightings for community values when assessing different solutions for beach and cliff stability".
"The movement of sand at Mount Martha North beach is part of an ongoing and natural process which results in a net loss of sand from the north beach toward the south beach," Ms Philippou said.
"Recognising that sand movement will always occur, we are focusing on maintaining public safety for Mt Martha North Beach. We will model preferred engineering options that protect the natural assets and public infrastructure in support of support that."
To find out more or participate in the survey, visit engage.vic.gov.au/mount-martha-north-beach-coastal-protection.