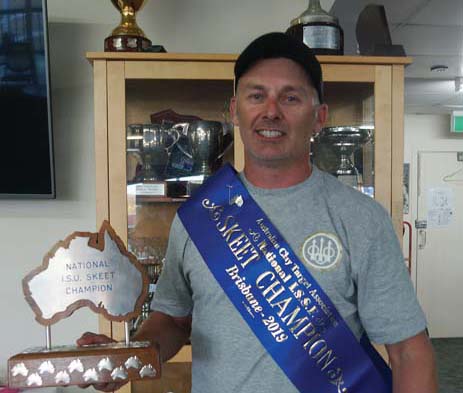 FRANKSTON Australia Clay Target Club (FACTC) shooters made their way to Brisbane for the ISSF National Trap and Skeet titles on Monday 14 January.
Some of Australia's best showcased their skills and put some stellar scores on the board in what was a full field in the Trap events as well as the introduction of the Trap Mixed Teams events.
FACTC landed some top shots to return home with eight National and Commonwealth title medals across the trap and skeet competitions.
Commonwealth Games gold medallist and FACTC member Laetisha Scanlan led the way in the Ladies Trap qualifiers shooting a score of 115/125 before going on to take the silver medal in the Commonwealth Title and the National Title.
It took a remarkable score to out-shoot Scanlan with the winner, Penny Smith, shooting an amazing 123/125. That score beat the current world record of 122 but unfortunately isn't recognised as it wasn't achieved at an official ISSF World event.
Nonetheless, the score was remarkable and topped the best male's score which recorded a 121/125.
Scanlan then went on to take gold in the Trap Mixed Pairs Commonwealth Title alongside fellow Australian, James Willett.
FACTC's Keith Ferguson and James Bolding also had a successful Nationals with Ferguson taking bronze in the Skeet Commonwealth Title and gold in the Skeet National Title.
Bolding came away with a silver medal in the Commonwealth Title and bronze in the National Title. Rio Olympian Paul Adams filled out the remaining spots in the commonwealth and national titles claiming gold and silver, respectively.
FACTC's Adam Vella also made a return to competition in the Men's Trap. Vella qualified for both of the event finals before winning bronze in the Commonwealth Title (qualifying score of 117/125) and coming fourth in the National Title (qualifying score of 117/125).
Vella finished the Nationals in fifth place overall with a combined score of 234/250.
The shooters results from the National titles will go towards team selection for the World Cups and World Championships as they also strive to make the Tokyo 2020 Australian team.