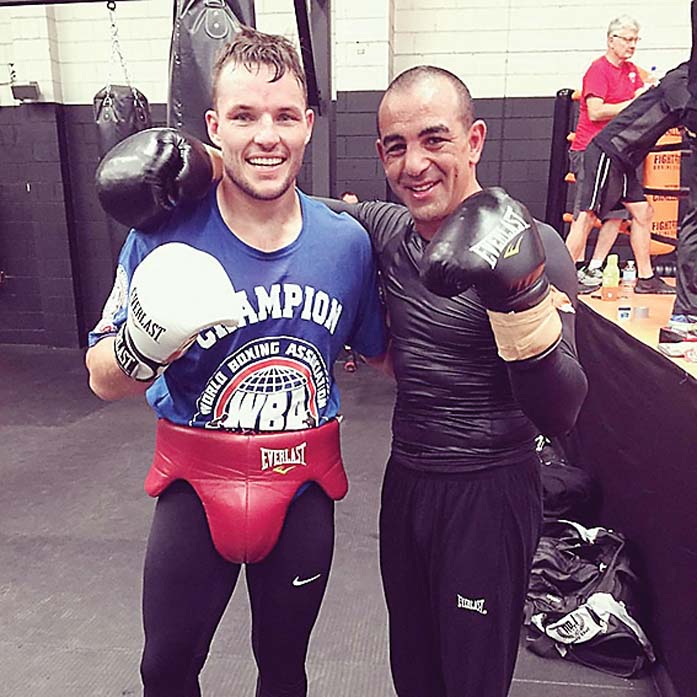 BLAIRGOWRIE boxer Jayde Mitchell returns to the ring on Saturday 30 March for the final send-off of one of Australia's greatest boxers.
The current world number nine super-middleweight boxer, Jayde Mitchell, will line-up on the undercard of his sparring partner and former world champion, Sam Soliman, who will step into the ring for the final time.
In a phenomenal career spanning more than 20 years, Sam Soliman will bow out against another former world champion, Manny Siaca, at the Melbourne Pavilion.
While Mitchell's opponent is yet to be confirmed, he said to be on the final card of one his idols, Sam Soliman, means the world to him.
"I've become such close mates with him," Mitchell said.
"I've learnt so much from him and he's an absolute legend of the sport. He did it the hard way to become world champion. He fought absolute killers in their own backyards, beating every one of them, to become world champion – it's one hell of a story."
Soliman has won 45 fights across several weight divisions from light-middleweight division to cruiserweight and has come up against some of boxing's greatest.
Soliman competed for the WBA super-middleweight title against Anthony Mundine in 2007 and defeated the multiple-time world champion Felix Sturm for the IBF middleweight title in 2014.
It makes sense for one of Australia's greatest boxers to conclude his career against another great of the game in Siaca, who has a title victory over Anthony Mundine for the WBA world super-middleweight title in 2004.
"They're both former world champions so it'll be a great fight to see Sammy go out on," Mitchell said.
Mitchell is hoping his fight on the undercard will be a stepping stone for another major title fight in May before aiming for a world title by the end of the year.
"This'll bring me back into the swing of things and then it's full steam ahead for another big year," he said.