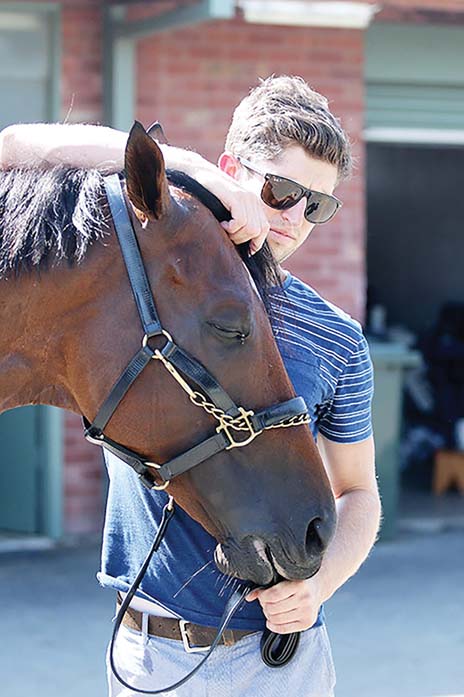 MORNINGTON has a new up-and-coming racehorse trainer in its midst with the former New Zealander Joe Waldron setting up base opposite the racecourse late last year.
The former travelling foreman for champion New Zealand trainers Murray Baker and Andrew Forsman has been training in his own right in New Zealand for the past three seasons but decided to make the move in search of greater prize money.
Along with the majority of his client base in New Zealand being from Australia, Waldron has embarked on his next chapter of his training career which now sees him own a 40 box barn with 14 horses currently in work.
It's been a move that Waldron has only seen as a positive.
"I'm loving it," he said. "It's certainly become home pretty quick. There's no looking back that's for sure."
Waldron has looked after some exceptional talent while working as a foreman for the Baker and Forsman combination, including the 2015 Caulfield Cup winner Mongolian Khan and 2016 Futurity Stakes winner Turn Me Loose but he's also had some success in his own right which he hopes to bring to Victoria.
Before making the move to Victoria, Waldron had trained seven winners from less than 50 starters in New Zealand and was training at a strike-rate of 15 percent. Now, he believes he can adapt to the slightly different training style in Victoria.
"You do need to train a little bit different over here," he said.
"Racing here is a lot more speed focussed so you've got to keep that in mind when you're training but it's relatively the same in some aspects. If you just have a fit, healthy and happy horse going to the races then more often than not they go well."
Waldron will have another 13 horses make their way from New Zealand on Wednesday 20 February and is hoping to have all 40 of his barn full by the spring.