SOCCER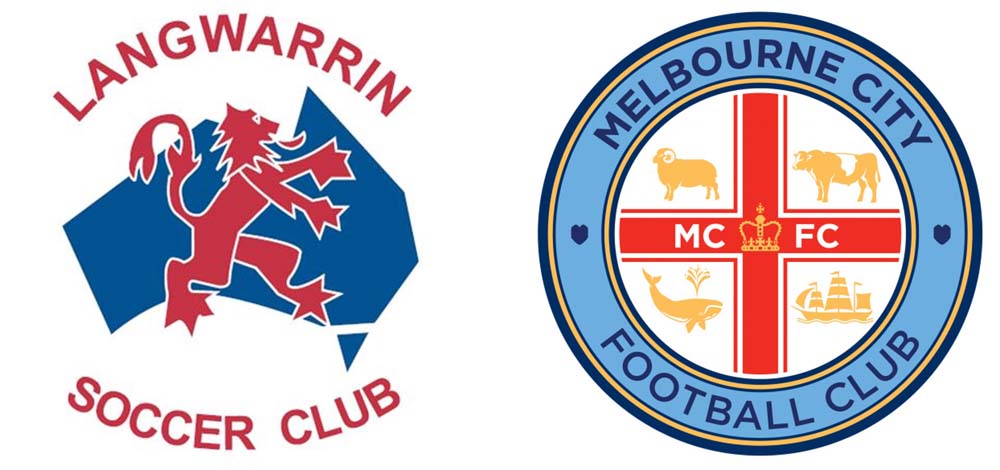 LANGWARRIN kicks off the most anticipated season in the club's recent history when it hosts Melbourne City at Lawton Park on Saturday at 3pm.
The spotlight has shone on the local club ever since it made the surprise announcement last August that Scott Miller had been appointed head coach.
Few expected the former Fulham assistant manager and Newcastle Jets boss to step down from professional to semi-professional ranks but his appointment raised the bar markedly in terms of expectations for the 2019 season.
Langy has backed Miller with a host of new signings and the establishment of the club's first high-performance unit.
The philanthropy of former player Greg Kilner has played a pivotal role in assembling the most expensive squad in the club's history highlighted by the signing of midfield general Wayne Wallace, who has played at Victorian Premier League or NPL level in every season since 2011.
While the guile and craft of Roddy Covarrubias, David Stirton, Damir Stoilovic, Johnny Kuol and Jordan Templin provide Miller with plenty of attacking options Langy has only won one of its pre-season matches, going down 3-2 to Beaumaris, 4-1 to Oakleigh Cannons and 4-0 to Brunswick City.
Last week it had to come from 2-0 down to eventually get on top of State 1 newcomer Doveton in a 3-2 win at Lawton Park.
Questions were asked of the home side's defensive capabilities after goals from ex-Langy players Shane Tagliaferro and Wayne Gordon had the Doves looking good but two David Stirton goals squared up proceedings and John Kuol's close-range strike in the second half rounded off the scoreline.
Miller has been impressed with his players' approach to their pre-season preparation and during the Doveton clash there were glimpses of the up-tempo interpassing style he wants to implement.
"Overall I think our training has been great. The focus of the players has been brilliant and we are looking forward to this," he said.
"I think it's a great time to play them (Melbourne City) as playing a strong team first can be used as a benchmark for where we are at.
"What we are really trying to do is to reset attitudes from what the players have been exposed to as juniors and young adults and trying to get them playing a more purposeful game with variety.
"We want to play to our strength and that is to keep the ball moving quickly in the attacking half."
Miller is straightforward about his expectations for the upcoming season.
"I want the players to perform as a team first and foremost and I want them to respect the club.
"I want them to play a brand of football that is not only aggressive and purposeful but entertaining and something potentially that the peninsula hasn't seen in terms of ball control and that quality inside the final third and good combination play.
"So my expectations are based around performance because I think with the foundations of a high level of performance and attitude then anything is possible."
Melbourne City is coming off a successful eight-match national youth league season.
Former Socceroo Joe Palatsides is City's head coach and is pleased with the way his squad is shaping up.
"We're pretty fit and we only missed out on playing in the (youth league) Grand Final on goal difference," he said.
"I'd say our boys are further ahead in their preparation than other NPL sides because of the youth league but now we're up against men which is a different challenge."
In terms of emerging talent Palatsides has pieced together a remarkable squad consisting of six Young Socceroos and seven Joeys and he could have up to six players from City's A-League squad available.
"There's lots of Joeys in the under-20s squad but really all our players are under 20.
"The average age of our first team squad is around 17 or 18 years old and the under-20s' average is around 16."
Here is the Langwarrin senior squad with the previous club of new players in brackets:
Goalkeepers: Fraser Maclaren (Dandenong Thunder), Sermin Sadikovski (Richmond).
Defenders: Luke Burgess, Boris Ovcin, Dylan Kilner, Jaiden Madafferi (Northcote), Jamie Cumming (Mornington), Alex van Heerwaarden (Peninsula Strikers).
Midfielders: Alex Whyte, Wayne Wallace (Oakleigh), Thomas Ahmadzai (Warragul), Kane Bentley (Shantou Lions), Callum Goulding (Box Hill).
Forwards: John Kuol, David Stirton (Dandenong City), Rodrigo Covarrubias (St Albans), Damir Stoilovic (Springvale White Eagles), Jordan Templin (Bulleen).
Here is the Melbourne City senior squad with the previous club of new players in brackets:
Goalkeepers: James Delianov, Majak Mawith (Melbourne Victory).
Defenders: Mitch Graham, Lucas Portelli, Bradley Chick, Mark Karlic, Jordan Bos, Dylan Pierias, Dalibor Markovic, Tim Boke, Ben Pierias.
Midfielders: Josh Cavallo, Nicholas Hatzigeorgiou (Melbourne Victory), Idrus Abdulahi, Luke Duzel, Connor Metcalfe, Gianluca Iannucci, Josh Varga.
Forwards: Moudi Najjar, Sam Morrison, Yaya Dukuly, Stefan Colakovski, Ramy Najjarine.
Continuity of player development is one of the keys to the City squad with just two new players for 2019 whereas Langwarrin has brought 13 new players into its first team squad.
Langy made a play for young City defender Portelli late last year but he eventually shunned the overtures and opted to stay put which adds an interesting sideline to an already enticing encounter.
Meanwhile the second qualifying round of the 2019 FFA Cup is scheduled to kick off this weekend.
Local State 5 clubs Somerville Eagles, Aspendale Stingrays and Rosebud were all involved in the draw.
Somerville clashes with Barnstoneworth United on Saturday and was keen to organise a friendly between the respective reserves squads but the visitors have only recently started pre-season and player numbers were a problem.
Somerville had its last major hit-out before Saturday's cup clash when it defeated Chelsea 4-2 last weekend with Somerville's goals coming from Damien Alejandro, Dave Greening, Mark Pagliarulo and Daniel Hodge.
Rosebud hosts Yarra Jets at the unusual time of 5pm on Sunday at Olympic Park in Besgrove Street while RMIT has forfeited its scheduled home clash with Aspendale giving the local club a 3-0 walkover.
In State 1 news Mornington has signed young goalkeeper Taylor Davidson from Banyule City.
"I got a text from Banyule saying 'you've signed a good one there' and they're right," Mornington gaffer Adam Jamieson said.
"He's big, he's commanding and he's got a good pair of hands. We're very happy with the signing."
In State 2 news Peninsula Strikers drew 2-2 with Collingwood City at Centenary Park on Sunday.
Triallist Vladimir Kosovac, ex-Goulburn Valley Suns, and English import Danny Brooks scored for Strikers while Collingwood's ace marksman Pat Makris doubled for the visitors.
Michael Hoogendyk, Adam Crabb, Grant Lane, Danny Black, Tom Hawkins and Michael Nugent were all unavailable for Strikers but most of them are expected to get game time against Mornington at Dallas Brooks Park on Thursday.
Colin McCormack and Christian Morales alternated in goal and Strikers boss Danny Verdun is expected to make a call this week on his preference as his number one keeper.
In State 3 news Frankston Pines lost 2-1 to East Bentleigh at Monterey Reserve on Saturday with Travis Ernsdoerfer scoring a late goal for Pines.
Last Thursday Pines defeated Old Xaverians 3-1 at Monterey Reserve with Ernsdoerfer, Meron Negasi and Voldy Bukishie scoring for the local side.
Skye United lost 5-1 to Endeavour United at John Paul College in Frankston on Sunday.
Jason Nowakowksi scored for Skye.
In State 4 news Seaford United had a 6-3 win over Aspendale Stingrays at North Seaford Reserve on Sunday spearheaded by a Conor Mcfall hat-trick.
Dylan Waugh (2) and Matty Schwellinger were Seaford's other scorers while Aspendale's goals came from Adrian Pace (2) and teenager Ben Garside.
Pace's second was a cracker, a thumping left foot strike from outside the area that was still on the rise as it hit the back of the net.
Seaford gaffer Matty Morris-Thomas played in the first half and although he's keen to play this upcoming season he is nursing a torn meniscus.
Kevin Derry from Strikers played for Seaford and the club hopes to sign him this week.
Cam Leopold was unavailable but remains firmly on Seaford's radar.
This weekends' league and cup games:
SATURDAY: Langwarrin v Melbourne City, Lawton Park, 3pm; Somerville Eagles v Barnstoneworth Utd, Somerville Secondary College, 3pm.
SUNDAY: Rosebud v Yarra Jets, Olympic Park, 5pm.
This week's pre-season games:
THURSDAY: Mornington v Peninsula Strikers, Dallas Brooks Park, 7pm.
SATURDAY: Mornington v Frankston Pines, Dallas Brooks Park, 5pm & 7pm; Peninsula Strikers v South Yarra, Centenary Park, 3pm & 5pm; Skye Utd v Old Scotch, John Paul College, 11am & 1pm; Baxter v Brandon Park, Baxter Park, 1pm; Seaford Utd v Sandringham, North Seaford Reserve, 1pm and 3pm.