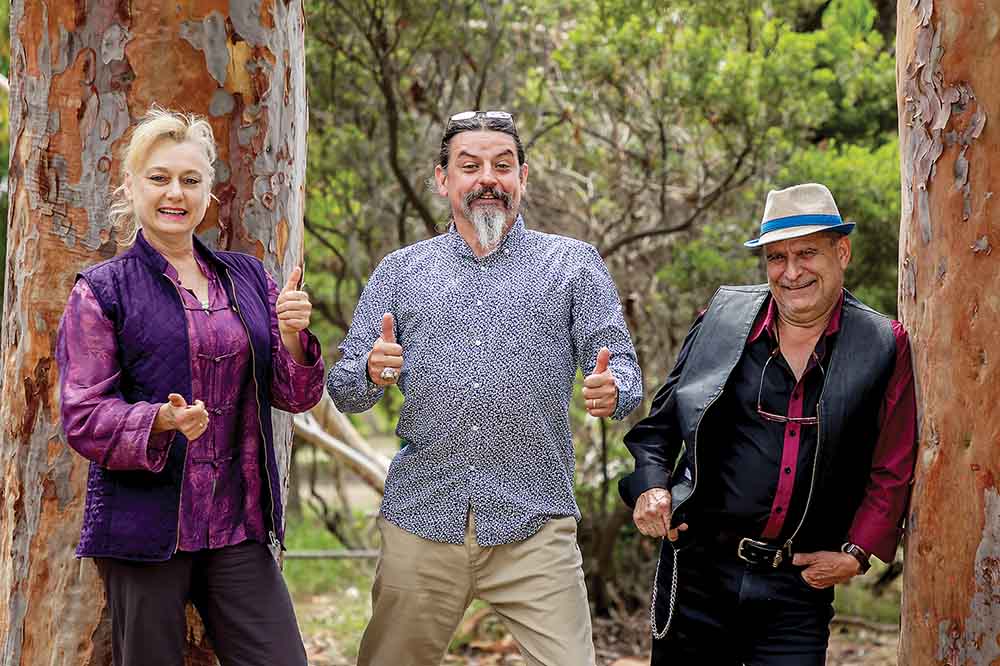 ORGANISERS of the 50th Western Port Festival at Hastings say they have knocked back potential sponsorship from AGL despite being short of money and "up in the air" over grants promised by Mornington Peninsula Shire Council.
The festival committee is hoping to raise $200,000 through online fundraising, but by Monday had received just $1600, including $1000 from the Save Westernport group.
"A unanimous vote [of the committee] was passed to not accept any AGL money," event manager Yvens Ferraz De Camargo said, citing community concerns over the power provider's plans to moor a floating gas import and processing terminal at Crib Point.
Feelings are running high at Western Port over concerns the project poses health and safety risks to people and the bay's environment. Mr De Camargo said AGL's potential involvement had "touched a nerve with festival committee members".
"[Rejecting a possible AGL offer] was a no-brainer," he said. "After three committee meetings and despite being desperately in need of funds we voted to refuse. It wasn't a hard decision.
"The festival has survived for 49 years and, if we have to scale back with promotion, printing and even some of the free activities we will, but we will not engage AGL for sponsorship.
"We are hoping the community will stand behind us on our decision with AGL and support us."
Many other sporting organisations and community groups on the peninsula have accepted money from AGL.
AGL spokesperson Mike Duffy said the company made an initial approach regarding sponsorship but "didn't hear back" from festival organisers.
The theme of the festival to run on 22, 23 and 24 February is: "Harbour of Friendships; celebrating Arts, Music and Multicultural Diversity".
Mr De Camargo said the events team had decided to target more local businesses for sponsorships. "An $80 entry level sponsorship for local businesses, groups, schools and individuals will put their names or message on the crowd control fencing," he said.
Other money comes from stallholders and through the shire's triennial grant of $18,975 which ends this year.
"We cannot double [the number of] stalls to raise the required funds as they all need to turn a profit, so we are in need of funds," Mr De Camargo said.
"Our patron Hastings MP Neale Burgess and Cr Kate Roper are also working very hard to make the 50th festival memorable.
"The festival is going ahead and our main drive is to maintain a safe and affordable event with as many free activities as possible. We also encourage those attending to bring a blanket and picnic."
Free activities include a sand sculpture park, supervised sand pit, sand sculpting workshop, petting zoo, pony rides and "Kids corner".
Mr De Camargo was encouraged early Thursday by an email from the shire requesting more information on the festival which raising his hopes of a possible release of a further $41,025 in funding. "It might happen," he said.
More sponsorship for the not-for-profit event is urgently needed. "Generous donations of any kind will be truly appreciated as we will be supporting local groups, organisations and the local homeless of our community," Mr De Camargo said.
Details: westernportfestival.org.au or gofundme.com/western-port-festival