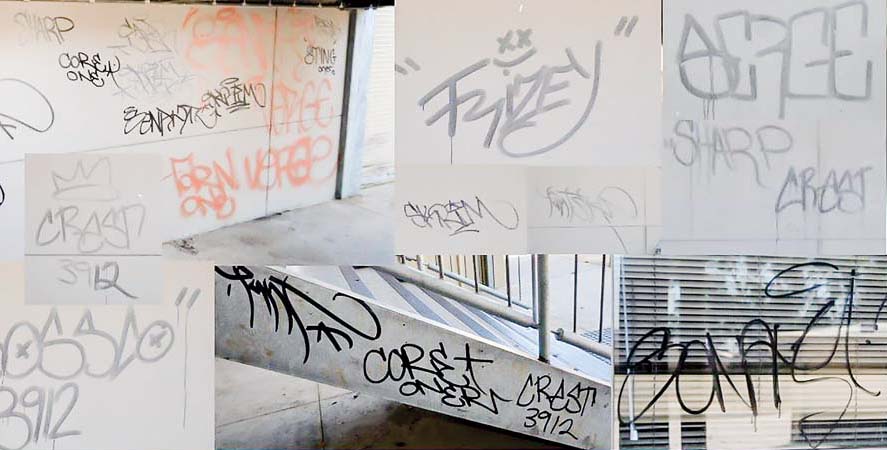 POLICE have released images of graffiti "tags" at Somerville Secondary College in the hope they can help identify those responsible.
The vandals roamed the school grounds over the summer school holidays and spray painted most buildings.
Principal Chris Lloyd said the school's buildings were defaced regularly. "It is a constant problem here and at the primary school, especially on weekends," he said.
CCTV footage sent to the police had captured vision of those responsible, but Mr Lloyd said he had not identified any current students although a "much older" former student had been recognised, he said.
Clean-ups have cost the school thousands of dollars.
"There's not much we can do [to prevent it] other than fence the whole school. As we are on 10 hectares that may be difficult," Mr Lloyd said.
Anyone with information is urged to call Senior Constable Kay Allen at Hastings police 5978 1426 or Crime Stoppers 1800 333 000.