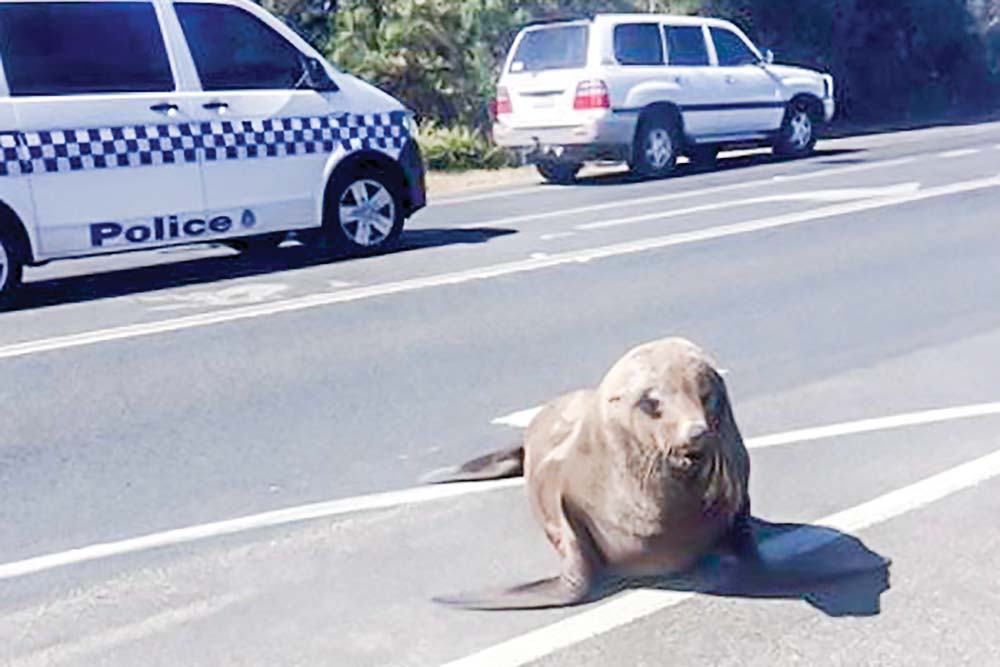 A NEW Zealand fur seal that had been resting on the beach at Dromana last week (Seal draws crowd and 'unwelcome' attention" The News 12/2/19) decided to move further down the bay and hit the high spots of Blairgowrie, Thursday afternoon. But, not content with sunning himself on the sand, the big fellow shuffled across Point Nepean Road, bringing the busy thoroughfare to a halt and prompting shoppers to call police to direct traffic. 
Constable Garry Robinson, of Rosebud police, said he spent 45 minutes shepherding the seal across the road "with a bit of a rest in the middle".
He admits to being quietly relieved when he reached the sand and took to the shallows for a cooling off. 
First published in the Southern Peninsula News – 19 February 2019