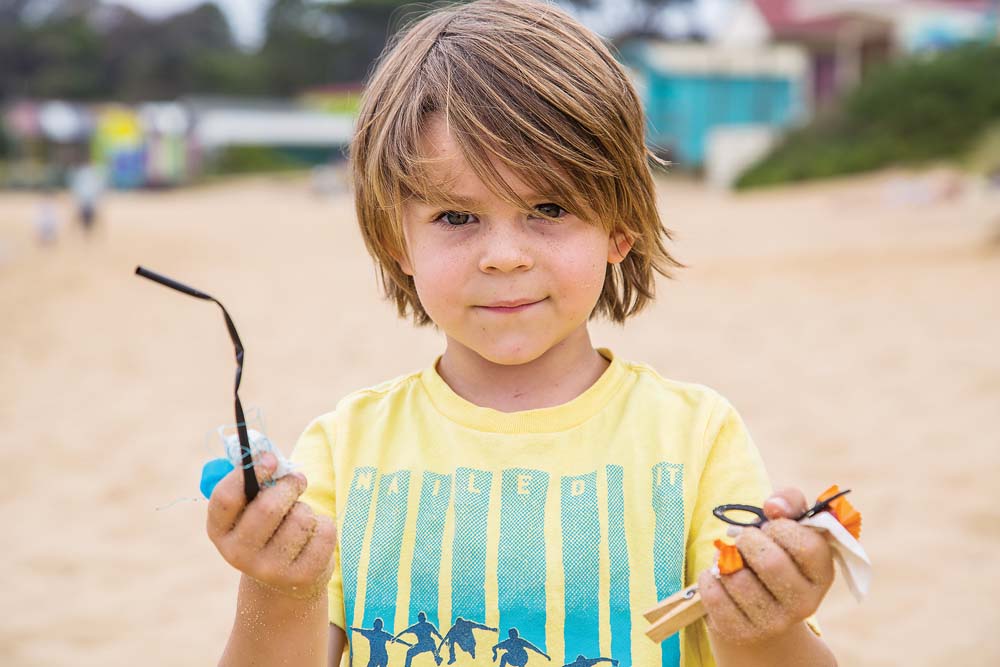 AT just seven years of age, Harrison Daley is a little boy with a passion. He helps clean-up Mornington beaches and is always keen to educate beachgoers about environmental dangers posed by litter.
This dedication has been recognised with Harrison being named Mornington Peninsula Shire's first and youngest recycling ambassador and unofficial recycling champion.
It's a job he can't do alone and the shire wants more volunteers to become recycling champions.
This team of champions will support the shire's efforts to reduce the amount of waste being sent to landfill.
The mayor Cr David Gill said it was "more important than ever to ensure we place recyclables in the correct bin".
"Overseas policy changes have limited the level of contamination accepted in recycling," he said.
"Putting the wrong items in your recycling bin could mean the whole bin is sent to landfill instead of being recycled, which is bad news for our environment and local wildlife.
"Through the recycling champions' initiative, we're empowering the community to get involved and get active."
Anyone aged over 18 can become a recycling champion. The champions will learn more about recycling.
No prior knowledge or experience is required – just a passion and willingness to share ideas.
Recycling champions will be provided with training, recycling resources and ongoing support from the shire's waste education officer.
They will help out at events, distribute flyers and posters, and talk to various groups about recycling.
Details: mornpen.vic.gov.au/recyclingchampions
Clean up day 

CLEAN Up Australia Day is on Sunday 3 March. Mornington Peninsula Shire is calling on residents to take part. Those interested can check out litter hotspots in the neighbourhood and challenge friends and family to take part in keeping the peninsula clean.

Details: cleanupaustraliaday.org.au
First published in the Southern Peninsula News – 19 February 2019