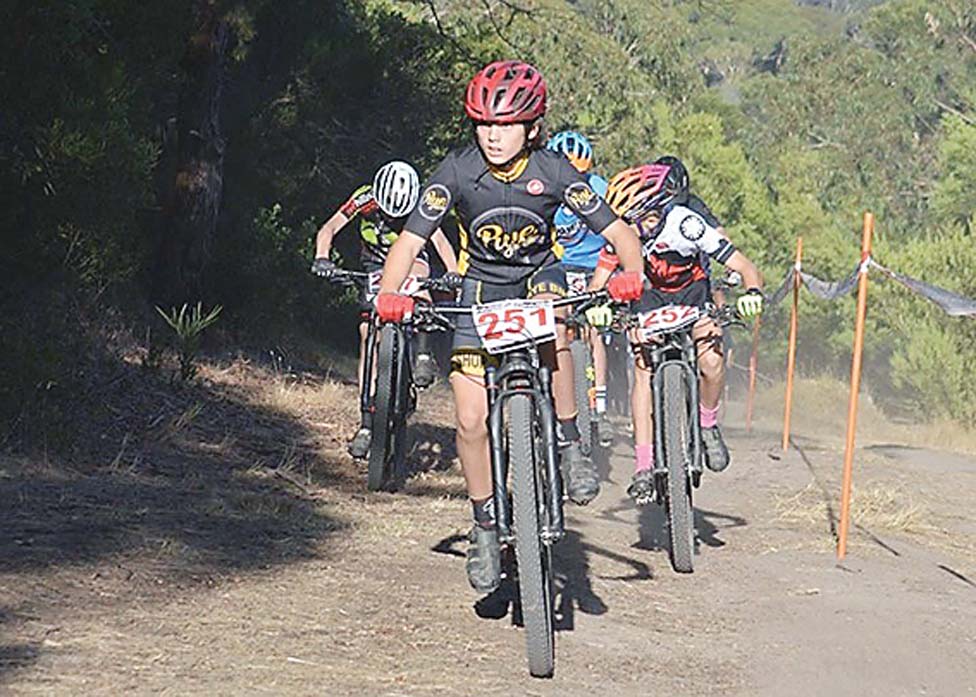 SOME OF the best mountain bike racers from Victoria, interstate and overseas descended upon the Red Hill trail network on Saturday 2 February and Sunday 3 February.
Red Hill has long been the preferred training ground for many state, national, and even world champions, but for the first time the trails were part of a tier one National Cross-Country Racing Series.
Around 180 competitors lined up for rounds five and six of the Victorian Mountain Bike Championship Series with local shops and businesses also benefiting from the large numbers of hungry supporters and spectators flooding the race village.
Members and volunteers from the Red Hill Riders Mountain Bike Club put together an outstanding event and, as expected, the racing was exciting and tough. Newcomers to the area learned quickly how tough it is to climb some of the Red Hill inclines.
The Elite Female Category was taken out on both days by 10-time Australian Champion rider, Peta Mullens, with Sarah Riley and Courtney Sherwell rounding out second and third on both occasions.
Tasman Nankervis also managed to win the Elite Male category on both days, ahead of second placed-Russell Nankervis. Sebastian Jayne finished in third on the Saturday while Sam Walsh claimed third on the Sunday.
Numerous other age categories also catered for riders from under-13s through to riders well into their 60's and beyond. A large number of juniors also hit the track suggesting a promising healthy future for the Mornington Peninsula's young riders.
More info including complete results can also be found here: https://www.facebook.com/Vicxcoseries
Racers will now travel to Mount Beauty and Falls Creek in late February for the final and deciding two rounds.