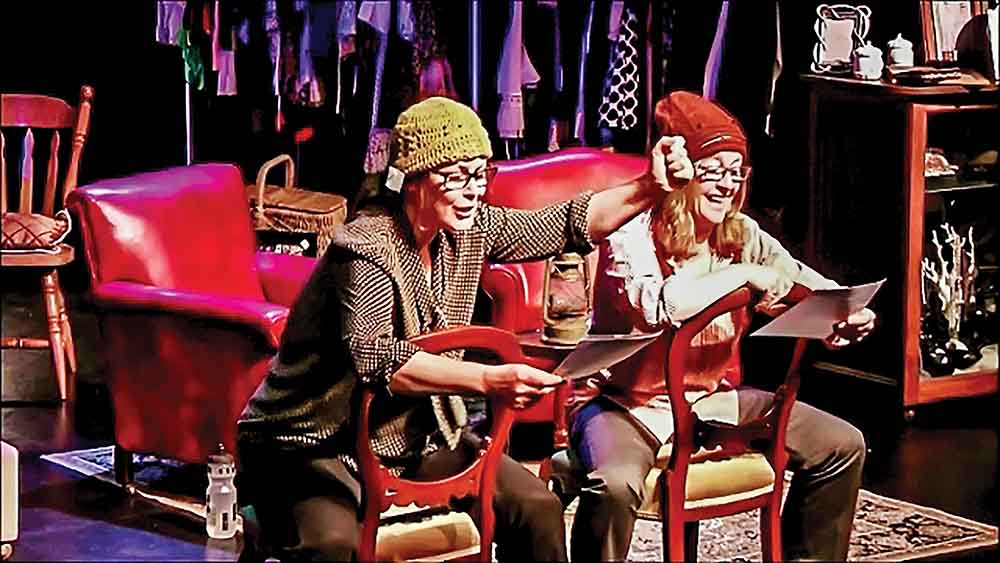 PERFORMERS from three generations will put on a multimedia retrospective of stories shared by women living on the Mornington Peninsula next month.
When The Birds Come In, curated and crafted by Carole Patullo, Jane Bayly and Melanie Beddie, will be performed at the Southern Peninsula Arts Centre, Rosebud, 16-17 March.
In what's described as a "moving feast", audiences will travel through various created environments and spaces offering live theatre, movement, soundscape, projection, song and installation in the show, which is being presented by A Woman's Place and Dreamhouse Theatre.
Students from Rosebud Secondary College, young people from Dreamhouse Theatre Company, SPARK Productions and The Music Industry will work alongside professional actors and residents to reimagine stories and songs collected throughout A Woman's Place.
The festival, in its fourth year, uses local people and places as its inspiration.
"There is something special about storytelling, and when those stories come from lived experiences and are transformed into theatre, the response from communities is profound," said Anthea Mackenzie, who with actor and director Carole Patullo co-produces the multi-day arts event.
Those telling their stories are invited to bring in items from their past, photos or anything that relates to their story.
Audience members will be invited to share their stories.
Morning and afternoon teas will be served.
"The magic that happens in storytelling isn't with the storyteller, and it isn't with the audience," Ms Mackenzie said.
"The magic is in the 'something' that happens between the two. The audience have always been integral throughout A Woman's Place, that's why the format for this year's event is an exciting adventure to go on."
To book visit trybooking.com/BAPJE
First published in the Southern Peninsula News – 26 February 2019