By Jay McCarthy-Rivero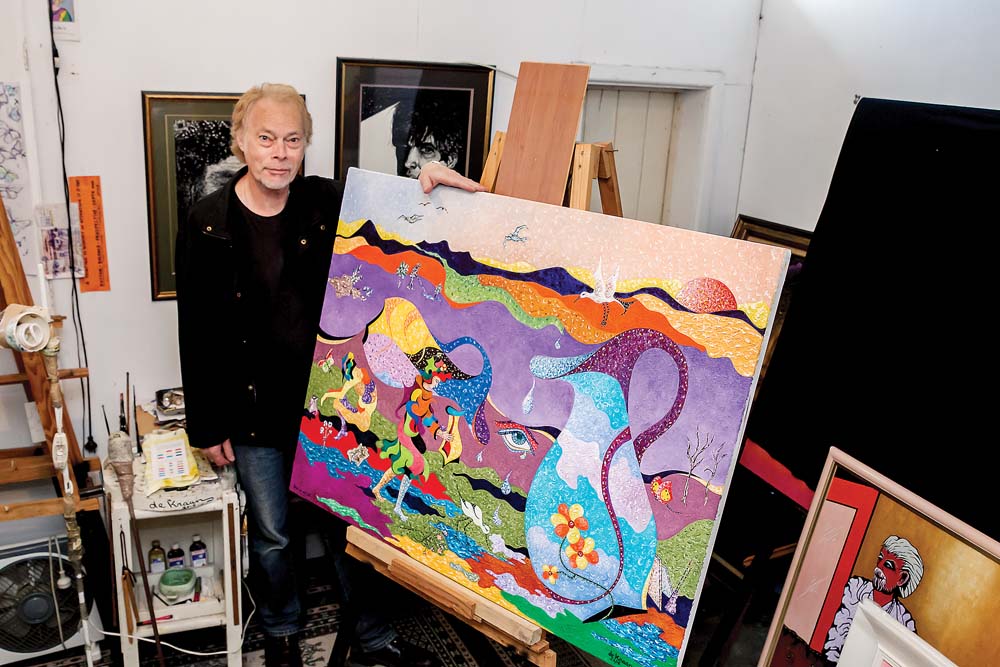 After 48 solo art exhibitions across the world, Dutch born Mornington artist, Phillippe de Kraan, is facing his toughest assignment as an artist – exhibiting at the New York Art Expo in April.
De Kraan is being represented by The Gallery Steiner, a Vienna based gallery which exhibits works at arts fairs across the world.
"It is a great honour to be represented by The Gallery Steiner," de Kraan said.
"To be represented by them will help cast my art across the world stage."
In New York, he'll be exhibiting two works, Parody of Life and There was a time.
"I created both these works after being inspired by a dream relating to how precious water is on the planet," de Kraan said.
"They took many months to paint, using oils on canvas, and using only the finest brushes to get the most defined detail."
De Kraan's New York success follows coming second in the Los Angeles 100 Vibrant Artists Exhibition at the end of 2018.
"It was a great surprise. The exhibition was accepting foreign entries and was judged by a committee, with a Chinese artist finishing first and me coming second."
De Kraan's style can be described as expressionism with psychedelic tones.
"I have always been inspired by the likes of Vincent Van Gogh, Brett Whiteley and Rembrandt," he said.
"They are all completely different in their styles, but it is not just their art that attracts me. I appreciate their lifestyles, their thinking and their passion.
"I like my works to do the talking. I like them to speak for themselves, and for me."
De Kraan looked overseas after being frustrated with what he sees as Australia's lackluster curiosity in art.
"It's the culture here. We're not really entwined with art, and that's why people are sometimes ambivalent," he said. "If I set up my own art exhibition down the road displaying all of my works, I would only probably get 10 people coming in each day.
"In Europe it's a part of the culture. It's like a business that's taken seriously. People are born into it. They have some of the best art galleries in the world, which display beautiful paintings from great artists."
De Kraan says he was "born an artist. I was never any good at school".
He has always worked in isolation to ensure only the ideas and stories he wants on the canvas are included.
"It can't be any other way because it has to come from me. It's my painting."
De Kraan has straightforward advice for anyone looking to follow a similar path to him: "Find your passion. Follow your passion, and believe in it. Don't give up. Giving up is the easiest thing to do."
De Kraan's work can be seen at www.dekraan.com