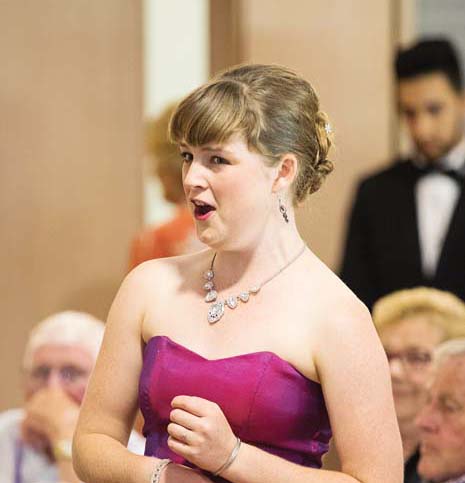 SOMERVILLE soprano Harmony Lee, right, will perform at the 21st anniversary Opera in the Market in Melbourne's Queen Victoria Market on 4 March.
The 19-year-old singer, who graduated from secondary school in 2017, has made a name for herself this summer with her performance – with fellow Opera Scholars Australia students – of the appeal to Saint Seraphina from Malcolm Williamson's Our man in Havana ahead of Beechworth's Opera in the Alps.
For the past six years Lee has paid for her singing lessons by busking with her voice and violin.
She is now rehearsing with her 21 fellow scholars for Opera in the Market, in which she will share in the performance of Aaron Copland's hymn to farming from his 1954 opera The Tender Land, led by tenor Thomas Harvey, and other chorus pieces.
The scholars will share the stage for one night in the Market's K Shed with Opera Australia leading soprano Taryn Fiebig, mezzo soprano Milijana Nikolic, tenor Rosario La Spina and bass baritone Teddy Tahu Rhodes.
Opera in the Market will be accompanied by Symphony Australis, a 45-piece orchestra directed and by conducted by ABC Classic FM compere Guy Noble and supported by a 70-voice chorus performing works from Carmen and La Traviata.
Proceeds from Opera in the Market ticket sales will benefit the OSA program, to which donations are tax-deductible.
Tickets, from $69 at operainthemarket.com.au