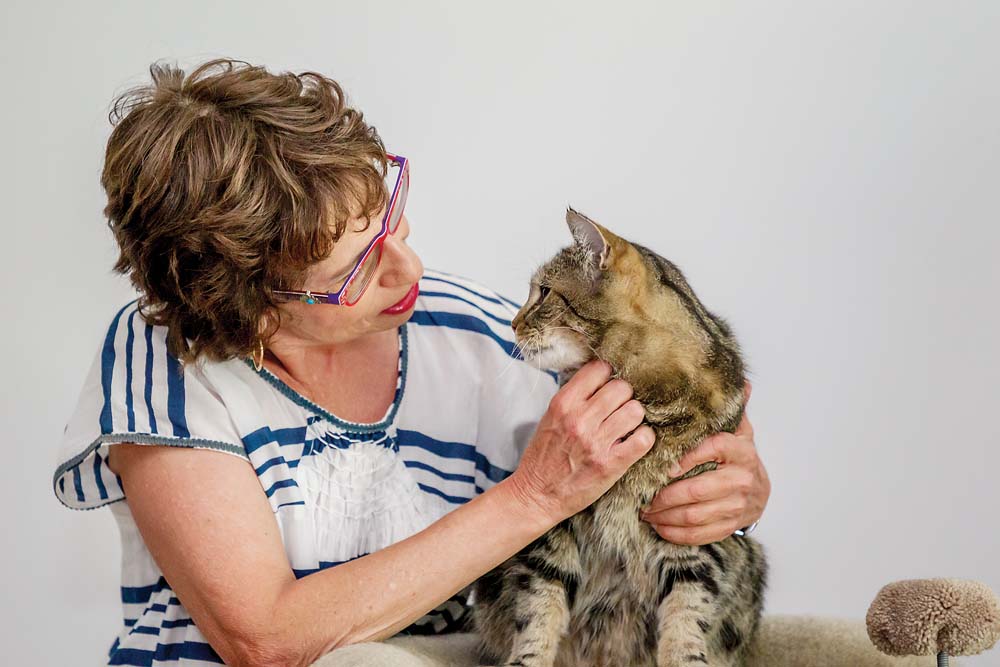 AN animal welfare body offering subsidised cat desexing on the Mornington Peninsula has been kept busy.
The Humane Society for Animal Welfare launched the pilot project Thursday 20 February as a "trial to be evaluated past the initial response".
Save Mornington Pound Animals organiser Rosy Fischer, who is assisting the group, said 70 vouchers were requested by residents in the first week.
The service will target cats in the Rosebud and Hastings areas, which Ms Fischer says are "the worst areas for all pets with most of the impounded pets coming from these areas".
Ms Fischer said Frankston and Dandenong councils offered pensioners' cat desexing at reduced rates and "can't understand why Mornington Peninsula Shire doesn't offer the same".
Veterinarian Victoria Stefani confirmed the clinic's participation in the program. "Yes there is a problem with cats on the Mornington Peninsula," she said.
"We see many feral and other cats that are pregnant and without owners.
"Many are out at night despite the shire having a 24-hour curfew on cats roaming outside their own properties."
The Australian Veterinary Association is "trying to get shire councils on board" offering subsidised rates for cat desexing", Ms Stefani said.
The shire offers no discounts to financially disadvantaged residents to have their pets desexed, despite initial plans to reallocate the $80,000 saved from the former Pet Expo axed in mid-2017 to "to stop uncontrolled breeding and reunite lost pets with their owners".
Last week, environment protection manager John Rankine said "desexing services for cats and dogs are provided through veterinary clinics".
"We encourage the desexing of animals and also encourage owners to attend their community vet for promoting health and wellbeing," he said.
"There are cheaper options and desexing schemes for low-income earners available through Lost Dogs Home and RSPCA."
Reclaimed cats cannot leave the animal shelter until they are desexed and microchipped.
Ms Fischer said people in disadvantaged areas of the peninsula "understand the importance of desexing their cats but find the costs prohibitive".
"Desexing leads to fewer unwanted animals being born, but also offers other advantages for cats, such as less wandering and spraying by tomcats, and less fighting leading to fewer injuries," she said.
"Fewer unwanted animals means fewer at the pound and fewer being killed."
The Lost Dogs Home sponsors a vets' van which visits various councils and shires charging about $54 for cat desexing and microchipping. Frankston and Dandenong councils provide pet desexing vouchers to pensioners.
The cost of Humane Society for Animal Welfare subsidised desexing is $20 for male cats and $50 for females. Eligible participants must hold a health care or pension card.
To take advantage of the offer call Julie 10am-12 midday and 4-6pm, Monday to Friday and 10am-1pm Sunday on 5156 1296 or 0423 682 158.
Vouchers can be redeemed at Mornington Veterinary Clinic, 4/1140 Nepean Highway, Mornington, call on 5975 3811. Take the cat to the clinic, show the voucher as well as a health care/pension card, photo identification and pay either $20 or $50 up front. Kittens must weigh at least a kilogram.
Mornington Veterinary Clinic is accessible by bus services 781, 784, 785 and 788. Cats can be taken on the bus in a cat cage.