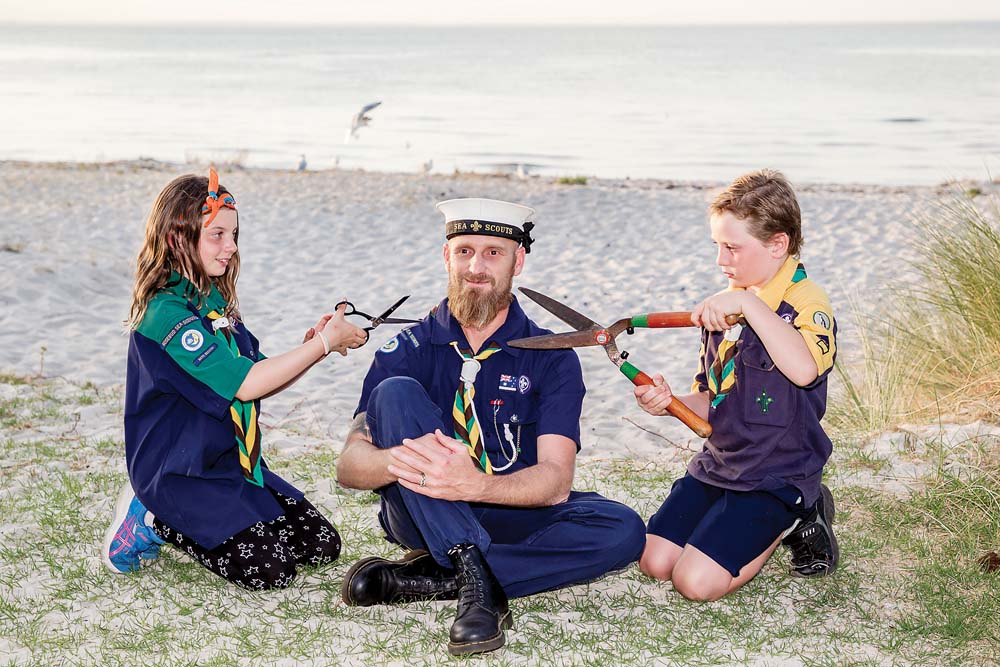 ADAM Mill has a trademark beard. He's known in the Rosebud area as a swimming instructor and, more recently, as a leader with Rosebud Sea Scouts.
However, he's now decided to sacrifice his distinctive facial hair to raise money for leukemia research.
Mr Mill says the tragic consequences of the disease were brought home to him 18 months ago when a friend of his wife's died "leaving a widow and five amazing children".
Sea scout Rachael Wood and cub Blake Kelso have also raised their hands to lose their hair to help the leukemia foundation.
Rachael's hair will be made into a wig for someone with leukemia.
"I'd love to be donating my hair too, but I've been bald for 20 years," Mr Mill said. "That's about as long as I've been growing some sort of facial hair."
The trio will lose their respective locks as part of this year's World's Greatest Shave on Tuesday 12 March.
Donations can be made at: my.leukaemiafoundation.org.au/RosebudSeaScouts
First published in the Southern Peninsula News – 5 March 2019