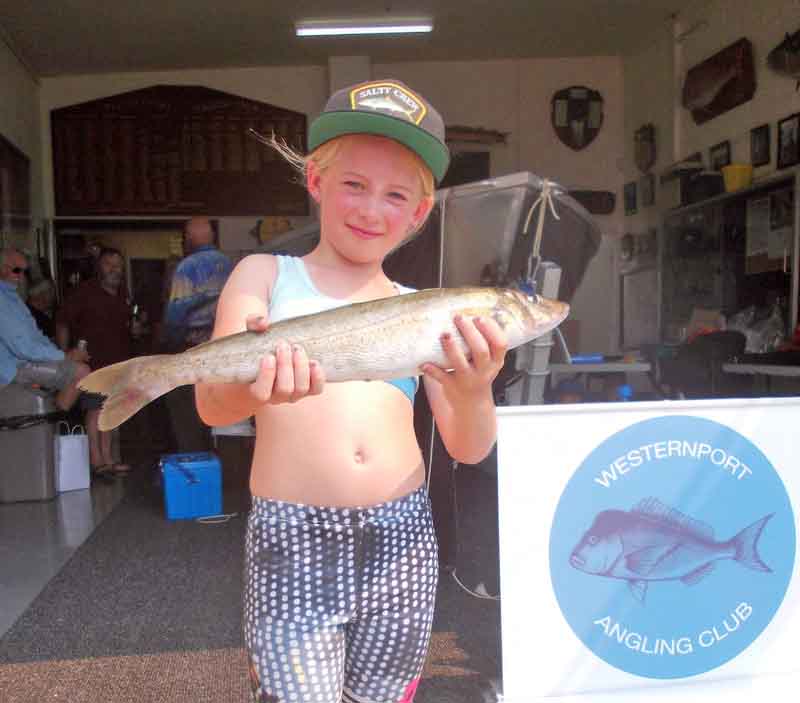 IT was close, but there was no cigar for Harlem Nelson, of Hastings, who thought she had caught a one kilogram whiting at last weekend's Western Port Angling Club competition.
The 52cm fish was close to the magical one kilo mark but, at 0.934kg, was just under.
"They came back in at 8.30am on the Saturday thinking they had caught the biggest whiting, but it was just shy so out they went again for another go," organiser Don Newman said.
As it turned out, no one managed to land a one kilogram whiting. Mr Newman said the most recent catch of that size occurred in the same competition in 2001. He said only three had been caught in the club's 40-year history – including a 1.3kg whiting that was 55cm.
More than 250 competitors caught 1125 whiting with an average weight of 0.290kg in the 30th challenge, held 2-3 March.
"Weather conditions started out ideal for fishing early on Saturday morning, but the strong wind developed toward the late morning making it very uncomfortable," Mr Newman said. "Sunday's weather was worse with stronger winds."
Riley Kraulis with a 0.622kg whiting won the heaviest fish boy or girl under 10; Natalie Powell won the heaviest fish boy or girl aged 10-15 (0.752kg); Emily Schembri won the heaviest fish senior female (0.856kg); Robert Bugeja won the heaviest fsh senior male (0.838kg) as well as the heaviest two-day bag (8.172kg).
The VRFish juniors meritorious capture prize went to Chloe Broom.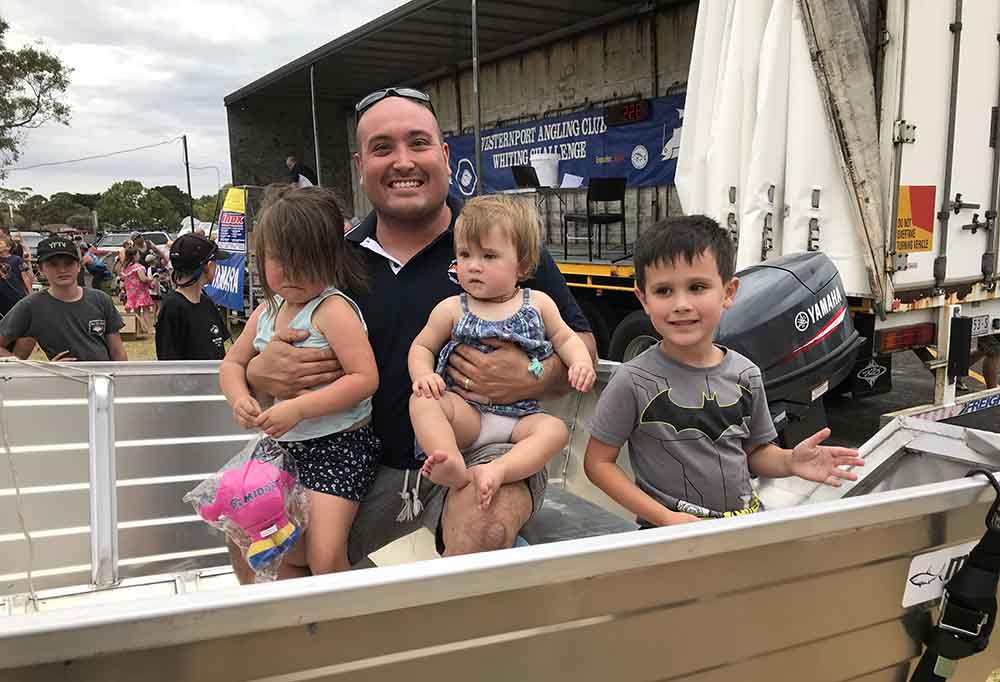 Darren Nash, of Hastings, won the draw for the boat, motor and trailer valued at $8000. "Darren is a relatively new member of the club and only had a small tinny with an unreliable outboard motor before his well-deserved win," Mr Newman said.
Other winners were:
Third heaviest fish boy or girl under 10 Sam Bampton (0.486kg), fourth Bianca McMasters (0.402 kg) and Tora Broom (0.368 kg).
Second heaviest fish boy or girl under 10 Adam Powell (0.608kg).
Second heaviest fish boy or girl 10 to 15 Matthew Schembri (0.740kg), third Jack Anderson (0.600kg), fourth Rhys De Veer (0.376kg) and fifth Alexander Doherty (0.368kg).
Second heaviest fish senior female Jennifer Davis (0.724kg) and third Jenny Cooper (0.666kg).
Second heaviest fish senior male Sam Rowe (0.746kg), third Jeff Raymond (0.722kg), fourth Karl Wilkenson (0.698kg) and fifth Robert Schembri (0.686kg).
Fishing identity David Kramer presented the prizes and artist Bridgit Thomas judged the VRFish junior colouring competition won by Zoey. She also presented the whiting painting to Robert Bugeja who caught the heaviest two day aggregate bag.