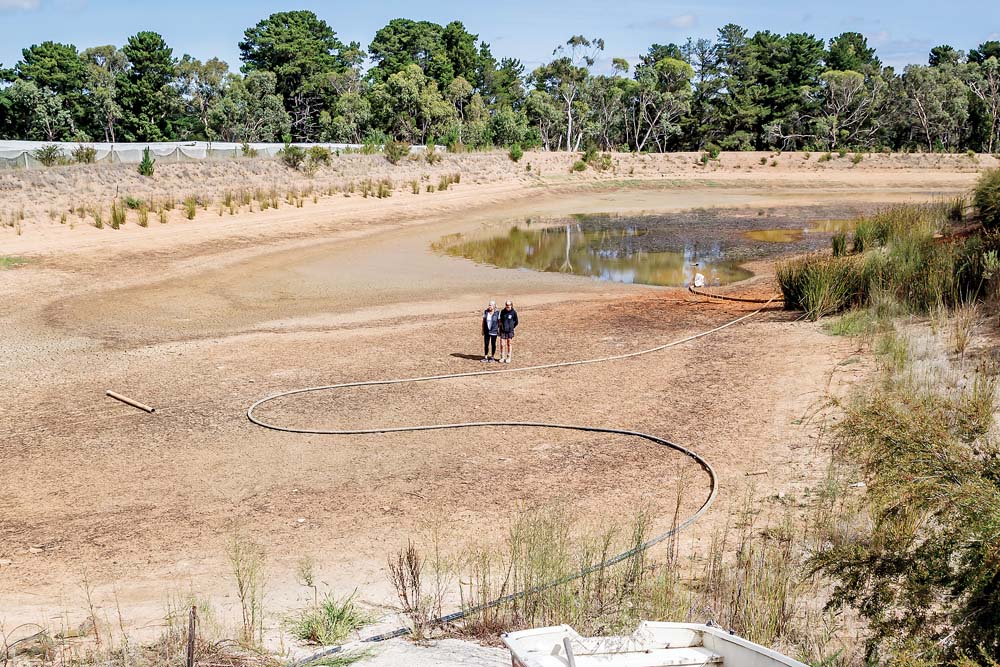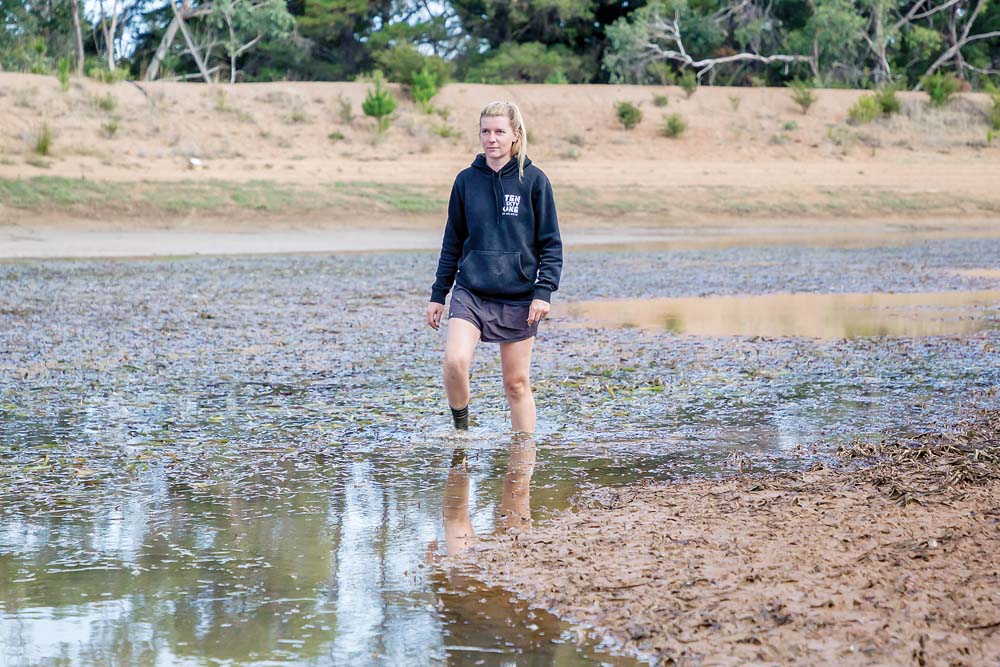 THE state government has been called on to declare the Mornington Peninsula "drought affected" to quickly help businesses hit hard by water shortages.
The drastic move aims to gain easier access to cheaper water for drought-hit farms, businesses and recreational and sports grounds.
Cr Antonella Celi moved the urgent item at last week's Mornington Peninsula Shire Council meeting.
The move also included a plea for the government to support the shire's recycled water projects, including gaining access to the Class A recycled water flowing into the sea through to the South East Outfall near Gunnamatta.
This Eastern Treatment Plant water is seen as going to waste when it could offer a cheap and almost limitless supply for agriculture and firefighting.
"The shire is very concerned about water security and drought on the peninsula," Cr Celi said.
"We are taking action to call on the state government so that immediate and affordable access to recycled water supplies are delivered to our farmers, emergency services, recreational and sports facilities and businesses in the most cost effective way."
The catalyst for the shire's call to the state government was a plea by Moorooduc couple Mark and Jackie Paganoni for help in accessing water for their apple orchard.
Their 55-year-old family-run Atlanta Fruit Sales, one of the few remaining apple orchards on the peninsula, employs around 20 permanent staff and up to 50 extras during harvesting and thinning.
Ms Paganoni wrote to the mayor Cr David Gill saying: "As you would know, it has been an extremely hot and dry summer and, although we have tried to be frugal with our stock of dam irrigation water, it looks as though we are not going to make it through.
"We have spent an extensive amount of money setting up new plantings but if we cannot finish this year's crop off, all of that will be in jeopardy as our financial position will not be in a good state."
Ms Paganoni asked Cr Gill to help in contacting "the right person" and for shire help if using recycled water was an option.
Later, as the big dry continued, she wrote: "Recycled water is no longer an option for us as there has not been a drought [on the peninsula] declared by the government. As such, there are no dedicated trucks to transport recycled water.
"We are now at the mercy of South East Water which says the price is set by the government."
Ms Paganoni said the "waste of recycled water out into the ocean is devastating to say the least".
"And not being able to access that water, even via truck, is more than devastating."
She feared that "by the time we wait for a drought to be declared we will be out of business".
The water utilities had been "fantastic in the way they have reacted to our request to access the water but, as yet, we haven't gone back to them to plead for leniency on the price".