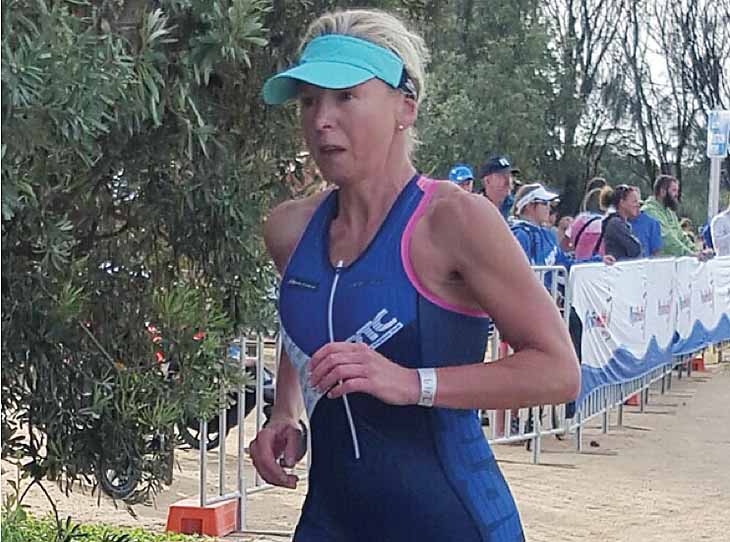 CHARGES against a Parkdale man have been upgraded to culpable driving after a cyclist was knocked down in an alleged hit-and-run at Chelsea, Thursday 28 March.
Chelsea triathlete Michelle Ruitenbeek, 50, was riding her bike along the Nepean Highway at 5.40am when she was allegedly struck by a utility driven by the man, 28, who allegedly fled the scene. She was taken to hospital but died two days later.
The man was arrested in Broadmeadows hours later while his car was found at Seaford about 8am. He was charged with dangerous driving causing serious injury and failing to render assistance and appeared at an out-of-session court hearing that day.
The charges have now been upgraded and the man has been bailed to appear at Melbourne Magistrates' Court on 1 August for a committal hearing.
Mornington Peninsula Triathlon Club president Kirrily Guinan paid tribute to a "beautiful human being" on social media.
"It's with the heaviest of hearts that we acknowledge the tragic passing of Michelle Ruitenbeek. Those blessed to know Michelle will be heartbroken as they reflect on the passing of a dear friend known for her energy, tenacity, enthusiasm and unwavering support of others within our community.
"Those not so close to Michelle will equally be devastated to learn of the passing of one of our own and the grief so many close to Michelle are feeling right now."
Ms Guinan on behalf of the triathlon community offered her "heartfelt love to Michelle, her family and those closest to her".
"We cannot change the awful circumstances of Michelle's death, but we can take this moment and amplify her life and her passing by supporting [her] family in the days ahead, by supporting each other as we grieve.
"We [can] ensure that this tragic accident informs the decisions we collectively make to safeguard ourselves and others on the road."
Ms Ruitenbeek was a club champion, Victorian duathlon champion and an Ironman all-world athlete.
Competitors of the 2XU Triathlon at St Kilda on Sunday 31 March, for which Ms Ruitenbeek was training when knocked down, wore black armbands in her honour and competitors left flowers in her memory.
A funeral service to celebrate Ms Ruitenbeek's life was to be held today (Tuesday 9 April) at Le Pine Funerals, Mordialloc, followed by a private burial service at Bunurong Memorial Park.
First published in the Southern Peninsula News – 9 April 2019