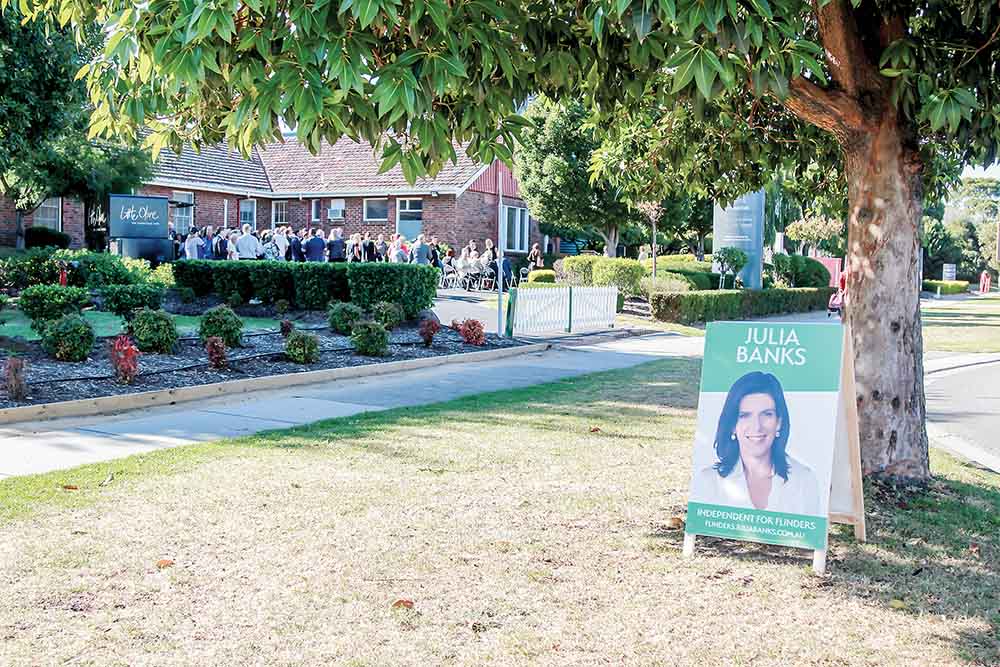 The right-wing political lobby group Advance Australia will be trying to influence the outcome of the Flinders electorate in the lead-up to the May federal election.
Held by Liberal MP Greg Hunt since 2001, Flinders is also being contested by his former Liberal colleague Julia Banks, now the independent MP for Chisholm; Labor's Josh Sinclair; The Greens Nathan Lesslie; and independent Susie Beveridge, a former Mornington Peninsula Shire councillor.
Advance Australia says a members' survey showed Flinders as being one of the seats chosen as in need of the organisation's "attention".
"We'll be talking with voters about the dangers of voting for 'independents' backed by left-wing activists groups, and how mainstream Australian values need to be supported," Advance Australia's "team" told The News.
The left-wing lobby group GetUp! Has already stated that it sees Mr Hunt as a "target" and last week the Victorian Trades hall Council also announced it too would try to unseat him ("Union leaders out against Hunt" The News 3/4/19).