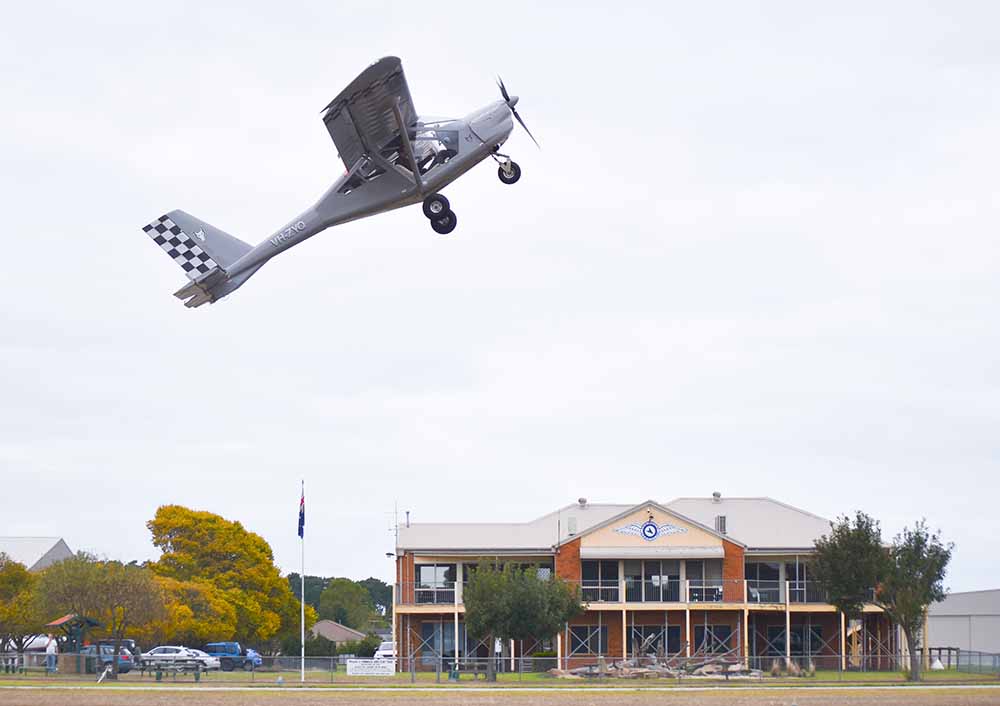 Why use all of a runway, when you can take off and land using as little of it as possible?

In recent years, short take off and landing (STOL) competitions have become more popular across the world, as a test of a pilot's skill and the aircraft's agility.

The spectacle attracts large crowds overseas.

The inaugural Australian STOL Championships has been organised by Peninsula Aero Club at Tyabb and Paul Bennet Airshows, and will be held on Sunday 14 April.

Pilots are coming from across Australia to try and fly a circuit with the shortest possible ground run followed by the shortest ground run after touchdown right in front of the crowd.

There will be a wide variety of aircraft types represented, including a crop duster, homebuilts, a high speed Piper Comanche, specialist STOL bush planes and Foxbats, such as the one pictured.

It is also planned to fly a World War Two Australian-built Mustang fighter to entertain visitors during the day.

The event will be open to the public and a wide range of additional attractions have been organised for visitors including displays of vintage, historic and warbird aircraft, (some free escorted tarmac tours will be available), jet fighter cockpits, car club and model aircraft displays, the running of a 2700 hp radial aircraft engine, plus food and drink stalls.

It is an alcohol-free family day, and no dogs, other than service dogs, for safety reasons please.

Gates open 8.30am, competition from 10.00am till 4.00pm. Entry Adults $10, children under 15 free.

Tyabb residents get free entry upon production of drivers licence, or letter box invitation.

More details at www.australianstolchampionships.com.au