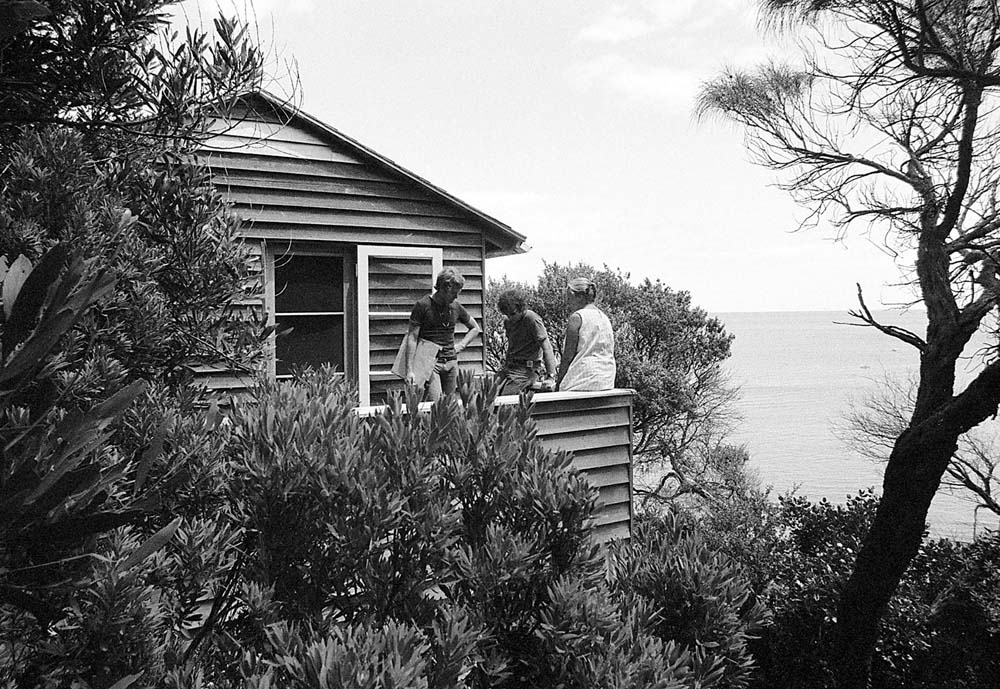 A SMALL holiday house perched on a cliff above Ranelagh Beach at Mt Eliza will be open to the public later this month for the first time in its 82-year history.
Small it may be, but Ramsay House, built in 1937, is big in architecture, heritage and history circles. It is considered to be an influential example of the work of famous Melbourne architect Roy Grounds (later Sir Roy), who designed the house for Betty Ramsay, wife of Thomas Ramsay (later Sir Thomas), chairman of the famous Australian company Kiwi Boot Polish.
The house has been restored over several years by its custodian, Victoria Grounds, the architect daughter of Roy Grounds, and is on the Victorian Heritage Register, as are Ranelagh Estate's public areas.
When the house was registered in 2008, Heritage Council Victoria chair Daryl Jackson said its design was influential in the development of modern architecture in Victoria. With its minimalist, open-plan design and use of natural materials, it set new standards for the era's modernist approach.
Sir Roy Grounds (1905–81) is best known for designing the world heritage listed Australian Academy of Science building in Canberra (now known as the Shine Dome and evocative of a flying saucer), the National Gallery of Victoria and the Victorian Arts Centre, both in Melbourne, and, locally, the round house at the bottom of Olivers Hill in Frankston for the Henty family in 1953.
Grounds married Betty Ramsay in 1941 and eventually came to live in the house himself. It was where their daughter Victoria spent her early childhood.
The house was sold to architect Frederick Romberg and his wife Verena in 1953. Their descendants put it on the market in 2006 and it was acquired by Victoria Grounds the following year.
The small cottage is one of few remaining early houses built in Ranelagh, the estate designed by Walter Burley Griffin and Marion Mahony Griffin in 1924. The couple is best known for their award-winning design of Canberra.
Ramsay House is a plain, two-storey box 4.4 metres by 9 metres (14.5 feet by 30 feet) with a footprint of 40 square metres and total floor area of 70sqm. All rooms including the tiny first-floor bathroom have expansive views of the beach and Port Phillip.
Ramsay House will be open only, on Sunday 28 April. Cost: $24.
Visitor numbers are strictly limited and bookings are required. All proceeds will go to continuing the restoration of the house, which won the award for Restoration of a Heritage Place at the 2018 Mornington Peninsula Heritage Awards, jointly run by National Trust of Australia (Victoria) and Mornington Peninsula Shire.
Book at: www.trybooking.com/book/event?eid=487050