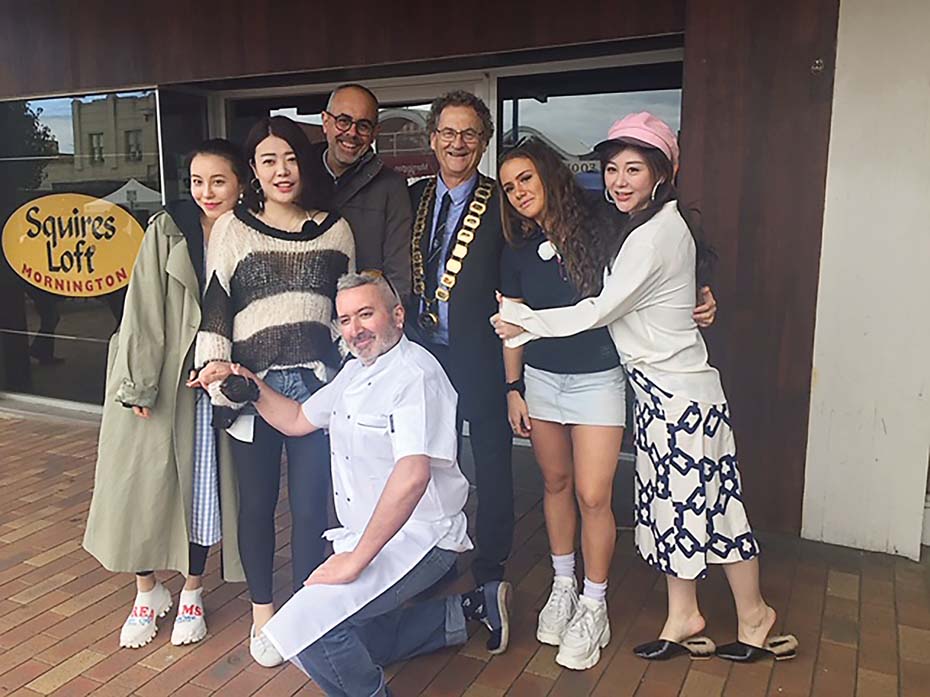 Mornington Peninsula Shire mayor Cr David Gill wore his gold chain to go shopping at Mornington's Wednesday street market.
But it wasn't just the gold adornment that made Cr Gill stand out among the crowd, it was also the small party of fellow shoppers he was leading, followed all the time by a film crew.
The mayor's shopper "reward" came later when the market's fresh produce was used by a three-star Michelin chef to make Chinese meals for a dinner at Barmah Park Restaurant and Cellar Door, Moorooduc.
The shopping expedition, making and eating of the meal was all part of a "reality TV show" being made about food and wine on the peninsula for broadcast in China, Cr Gill said.
The cast and crew also filmed at Hickinbotham of Dromana and several other locations.
"They bought organic food at the market as well as going to the fish shop and butcher's," Cr Gill said.
"The finished meal was a case of eat your heart out, if you weren't there."