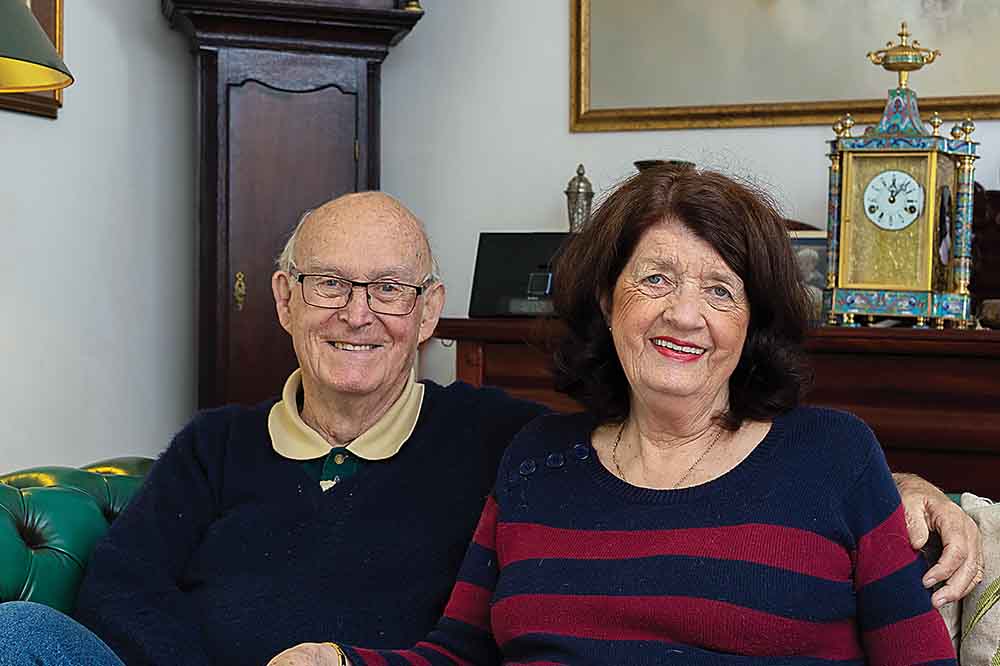 A MT ELIZA couple who celebrated their 50th wedding anniversary last week have strong links to one of the world's most important medical achievements.
Estelle Gold – who with husband Neil enjoyed their "golden" night at Mornington Golf Club on Friday 12 April – was nurse-in-charge of the transplant unit where famed South African cardiac surgeon Dr Christiaan Barnard performed the first heart transplant in 1967.
Ms Gold, then in her 20s, vividly remembers the remarkable day at Groote Schuur Hospital, Cape Town, when Dr Barnard performed the "highly political" transplant, the first one in which the patient regained consciousness.
The man died 18 days later of pneumonia but the second transplant patient, who Ms Gold says was "much healthier" survived "for years".
"At the time it was so interesting," she said. "To take the heart out of a patient while the replacement heart is sitting in a kidney bowl waiting to be put in … It was like a science fiction movie."
As part of his preparations for the first human transplant, Dr Barnard had studied reports of kidney and tissue transplants in the US and France, as well as conducting heart-transplant experiments on feral dogs.
"The dogs lived, so Dr Barnard knew heart transplants worked but it was very political because the head of the hospital thought it was too experimental to do on humans," Ms Gold said.
"However, Dr Barnard had a lot of end-stage patients and the alternative for them would have been death.
"Now, it is commonplace and we have learned all about immune drugs and tissue-typing."
Arriving in Australia in 1981, after five years in Canada, the Golds moved to Mt Eliza where she became a nurse-educator and Mr Gold set up a spray painting and plastics business in Dandenong.
Ms Gold studied for her Bachelor and later Master of Education and taught clinical nursing at various hospitals, including Frankston Hospital and the former Mt Eliza Hospital where she was head of the nursing school.
"Working there was ideal because I could teach in the classroom and then take the nurses straight down to the wards – that is the best way to teach."
Ms Gold retired eight years ago, but the memories and friendships she made will last a lifetime – not the least being in on a world-first operation.