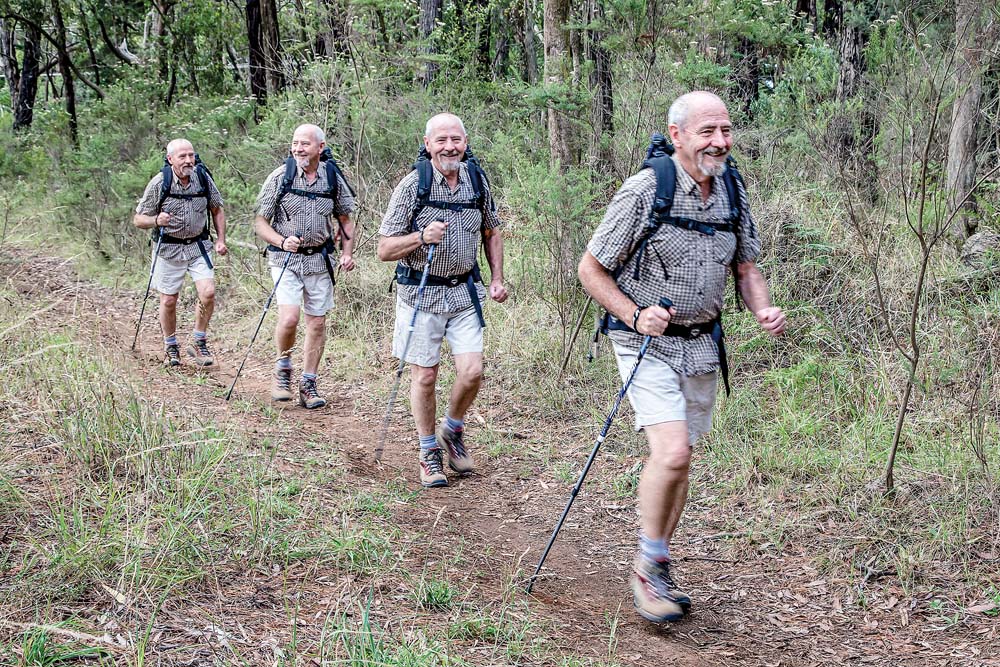 RED Hill-based artist Michael Leeworthy regularly abandons his pallette and easel in favour of donning a pair of shorts and hiking boots.
Instead of heading off to paint plein air, he's seeking fresh air and the type of inspiration that only walking through the bush can provide.
It's now 40 years since he joined the Peninsula Bushwalking Club, inspired by his parents-in-law who had just walked to the Mt Everest base camp.
"I did not know anyone who did stuff like that. It literally changed my life, as the only walking I had done before that was walking to the bar," Leeworthy recalls.
That inspiration led him on many walks in Australia and overseas, including "clocking" about 2000 kilometres along the Camino De Santiago (The Way of St James) in Spain.
Last year he "celebrated" turning 70 by walking the Larapinta Trail in the Northern Territory.
"Bushwalking is not for everyone, but I see it as a type of meditation," Leeworthy says.
"It's interesting that when I visit areas like Wilsons Promontory I often chat with the European visitors and ask if they are going to come to the Mornington Peninsula they usually respond 'no'.
"They think the peninsula is just about the wineries and are surprised when I say that there are literally dozens of walking trails."
Long been an advocate of the peninsula's walking trails Leeworthy has now formed a walking club based at Red Hill ("Track to put peninsula on tourist path" The News 2/2/16).
"With the help of local knowledge and Ken Martin's Walks of the Mornington Peninsula, the Red Hill Walking Club is up and running or, at least, walking," he says.
"We have excluded children under 16 as well as dogs."
Membership is free and the Red Hill Lions Club provides insurance and approves the "walks calendar".
Walks are graded, with a five-kilometre walk on the flat would be seen as "easy". "An example of that would be Red Hill to Tonkins Road and return," Leeworthy says. "Although a similar distance like Seawinds to the Dromana Cemetery and back up along the winding Arthurs Seat road would be regarded as a medium to hard," Leeworthy said.
Red Hill Walking Club holds walks from 8am Sunday and Wednesday mornings.
For details and walks calendar email michaellee48@bigpond.com
First published in the Southern Peninsula News – 30 April 2019