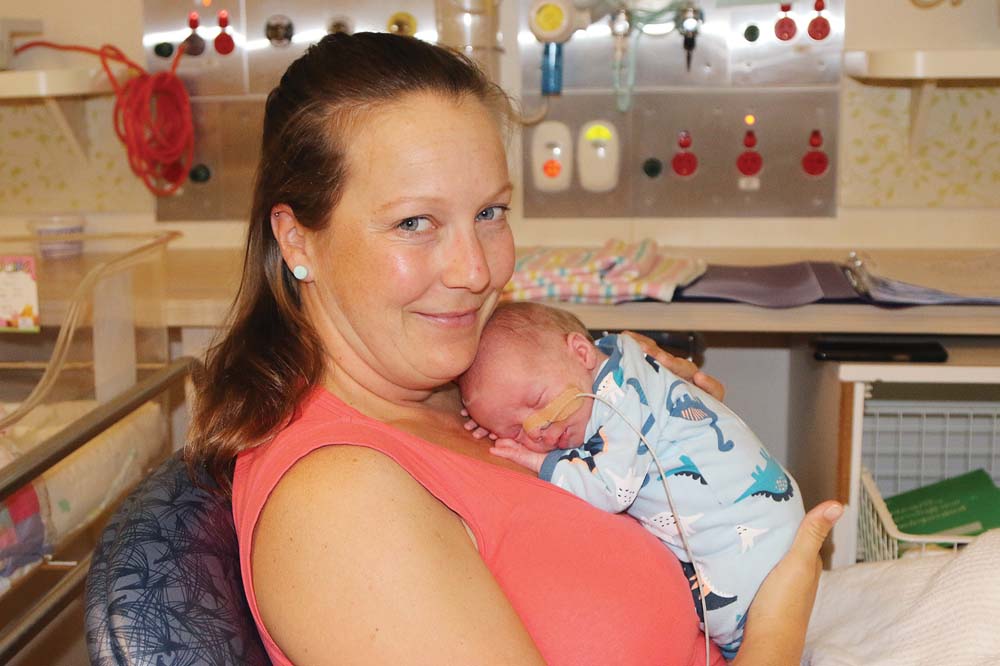 RYE'S Amy Foster is one of many new mums celebrating their first Mother's Day on Sunday 12 May.
It's even more special now that her new-born baby Sonny is home after spending a month in the special care nursery at Frankston Hospital.
"Sonny was teeny tiny – only 1762 grams (three pounds eight ounces) when he was born," Amy said.
"He was born at 34 weeks but he was only 31 weeks in size – so he has had a bit of catching up to do."
The first few weeks of Sonny's life were challenging for the family as Amy had to spend two weeks on the maternity ward recovering from pre-eclampsia and Sonny was in the special care nursery where he was diagnosed with jaundice. The situation was serious: if jaundice is not identified and treated quickly in newborns it can lead to liver damage and, in the worst cases, brain damage.
On Mother's Day, Peninsula Health is raising funds to buy 10 transcutaneous bilirubinometers (TCB). The machines can detect jaundice instantly, meaning babies are no longer given a painful heel prick test and parents don't need to wait for test results.
The TCB machines would also be used by the Peninsula Health midwifery home care service.
Sonny now weighs two kilograms, is over his jaundice and lives at home with his parents, puppies and a horse. Life's good.
Call 9788 1284 or visit peninsulahealth.org.au/donate to make a contribution this Mother's Day.