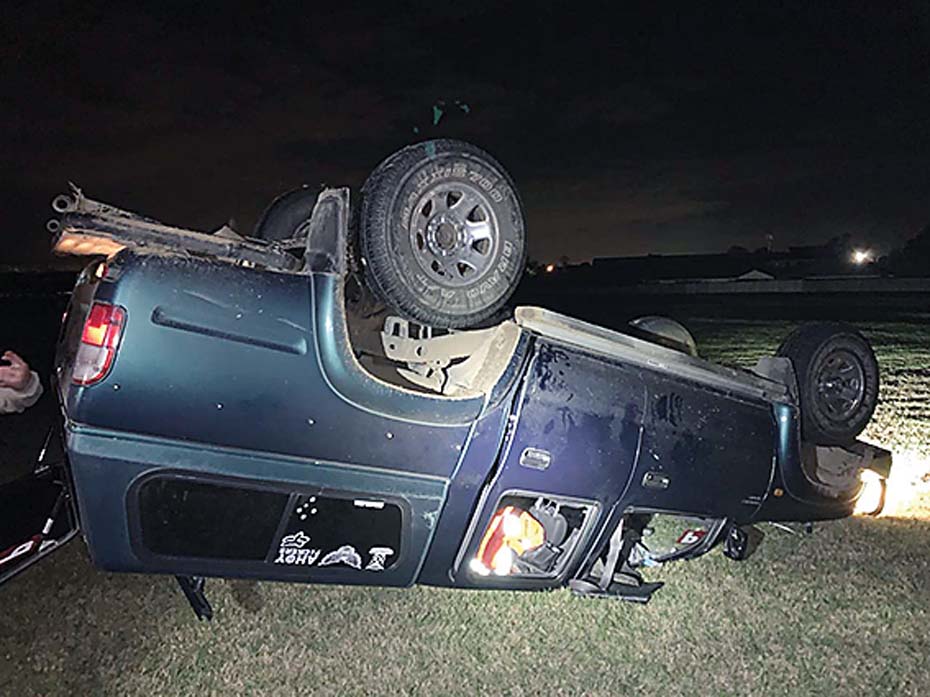 A P-PLATE driver from Skye who rolled his 2000 Toyota ute, above, at Somerville Secondary College oval, 11pm, Saturday 13 April, told police his friends had "egged him on" to drive faster.
After asking police to call his mother, the driver admitted to doing doughnuts and skids alongside his two friends before losing control of his vehicle.
He was one of two hoon drivers caught by Hastings police with help from Hastings and Somerville eyewitnesses.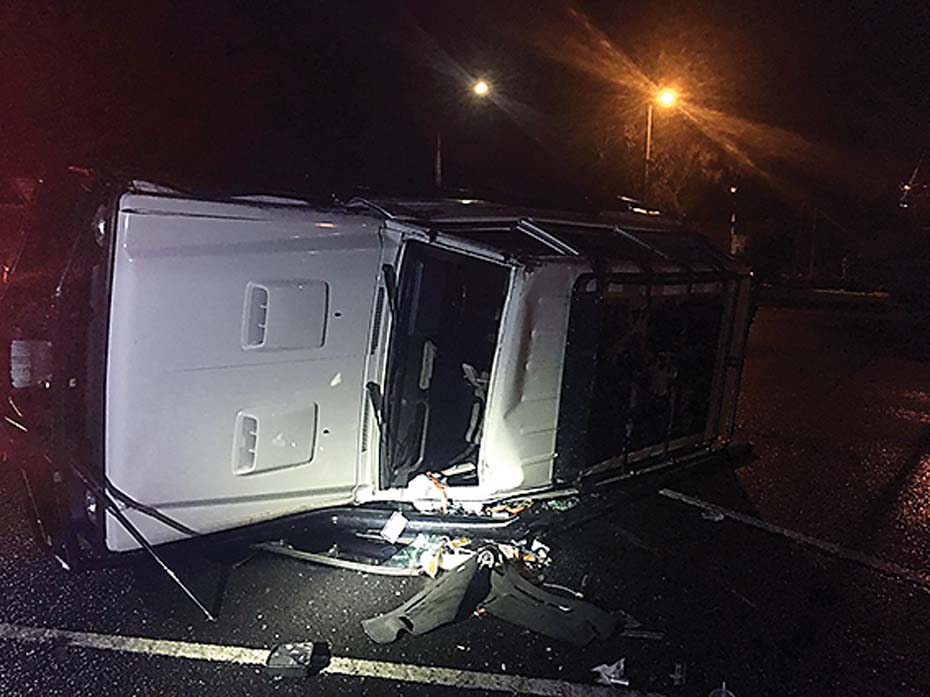 In a similar incident, a P-plater from Bittern rolled his 1995 Nissan Patrol, above, in the Hastings marina car park about 11pm, Tuesday 26 March, after losing control at speed. With his friend as a passenger, the driver told police: "I normally do burnouts, but this time I lost it."
Both drivers will receive summonses to attend Frankston Magistrates' Court to answer a range of driving offences.