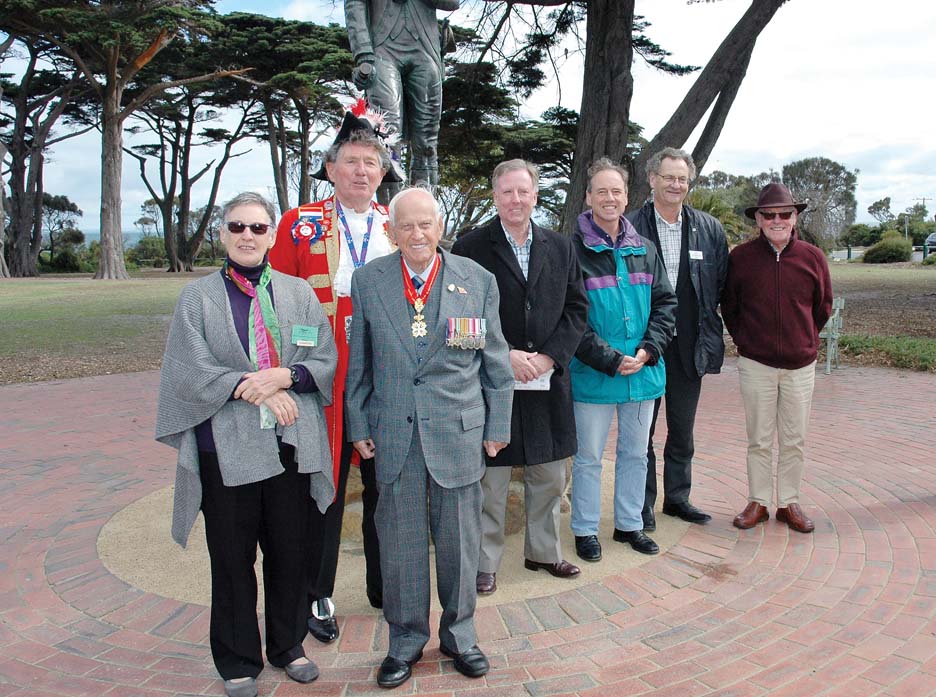 THE finding of Matthew Flinders' grave during excavations for the London railway inspired historians to hold a small ceremony in Mornington to mark the navigator and cartographer's links to the Mornington Peninsula.
His remains were officially identified in January by archaeologists excavating a former burial ground near Euston railway station.
Captain Matthew Flinders led the second circumnavigation of New Holland in the early 1800s, which he later named "Australia or Terra Australis" and identified it as a continent.
The first circumnavigation was by Abel Tasman in 1642-43, who also charted its north coast in 1644.
Flinders' return to England was delayed when he was arrested and held prisoner by the French in 1803 at Isle de France (Mauritius).
Released after more than six years imprisonment, the ailing Flinders reached home in 1810, but died before the publication of his book and atlas, A Voyage to Terra Australis.
Mornington and District Historical Society committee member Diane White said the discovery and identification of Flinders' remains provided "a good opportunity to tell the story of his connection with Port Phillip Bay and Mornington".
The ceremony on Sunday 28 April was attended by about 40 people, including Forty peninsula visitors including historical society members, Flinders MP Greg Hunt, Mornington MP David Morris and Mornington Peninsula Shire mayor Cr David Gill.
Ms White said Flinders and his crew spent seven days in Port Phillip in April and May 1802.
"They arrived on the vessel Investigator having spent time on the west coast of the continent then surveying the coastline across South Australia," she said.
"Finding the entrance to Port Phillip they mistakenly thought it was Western Port and, upon realising it was not, they thought they had discovered another large bay. When they returned to Port Jackson, they learned that John Murray in the Lady Nelson had discovered this 10 weeks before."
Ms White said Flinders and some of his crew sailed and rowed a small cutter to Schnapper Point, Mornington "to take their noon bearings" before crossing the bay to Indented Head.
The following day they walked to Flinders Peak in the You Yangs to again take their bearings.
"Flinders commented on how large the bay was and warned of the narrow entrance and the treacherous conditions for shipping," Ms White said.
"They shared a meal and exchanged goods with the Aborigines at Indented Head."