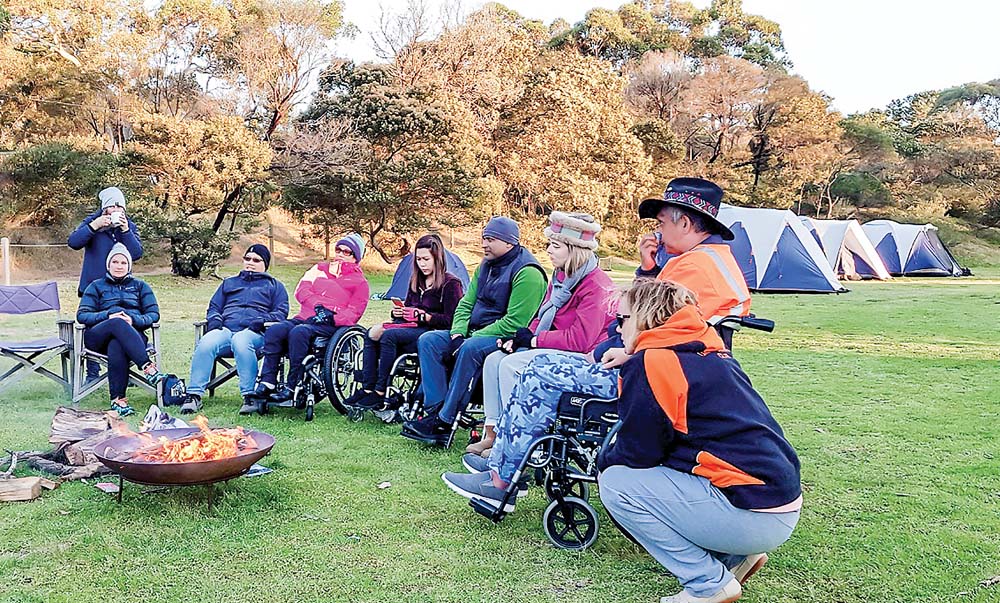 THE Access All Terrain program co-designed by YMCA Mt Eliza project coordinator Jason Ellery is a finalist in the VicHealth Initiative of the Year Award.
This year marks the 10th anniversary of the awards, which celebrate the achievements of sportspeople with disabilities, as well as the coaches, organisations, officials and volunteers who support them.
Mr Ellery has a spinal cord injury and, as a wheelchair user, is able to show the perspective of a person with a disability as well as advocate for them.
As a lover of the outdoors and being active, Mr Ellery previously played wheelchair rugby for Australia in 2017. He sees his role as encouraging both able-bodied people and the participants to see things through a "new lens".
"Being a finalist is incredibly exciting," Mr Ellery said. "The YMCA program is about giving everyone, regardless of physical ability, the opportunity to camp and enjoy nature."
"People with a disability face many barriers in the outdoors: from not having the right wheels on their chair, to lack of opportunities or having the self-confidence to camp independently.
"The All-Terrain Program tackles these issues and provides solutions through accessibility and inclusion – something we advocate for across all our YMCA camps."
The awards for the disability sporting sector will be presented on Wednesday 22 May 2019.
First published in the Southern Peninsula News – 14 May 2019