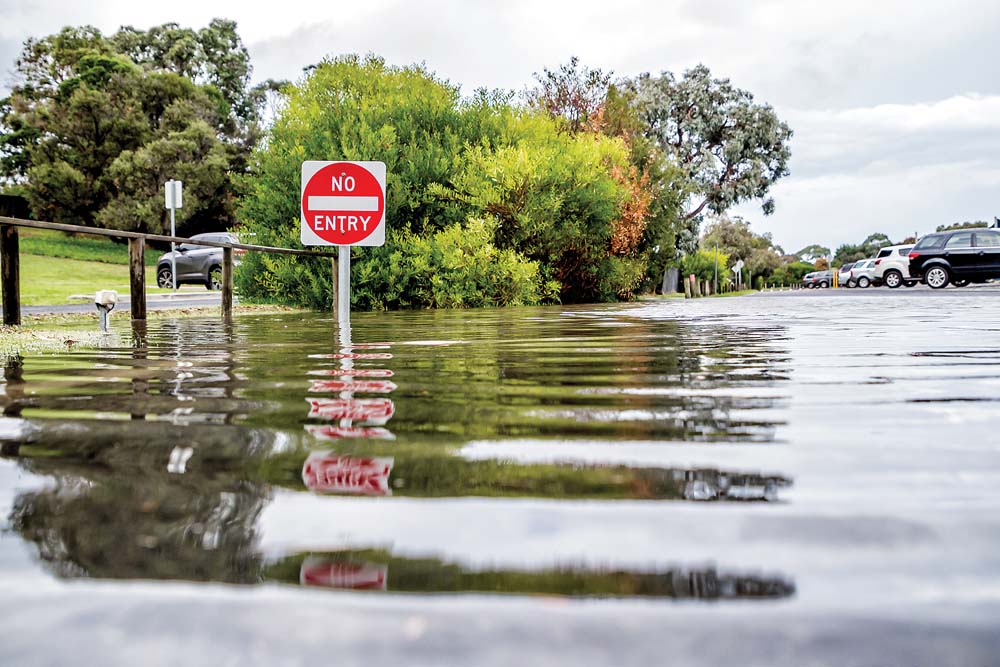 BELIEVE it or not, snow and floods hit Peninsula Specialist College early Friday morning – right on school drop-off time.
A reader sent in pictures of a frozen white roadway and flooded grounds. "Everyone was quite bewildered," she said.
Principal Peter Koop would not comment on the extreme-weather event which forced the school, in Old White Hill Road, Dromana, to shut for the day.
Just kilometres away, Eastbourne Primary School was also faced with a watery dilemma as rain quickly filled a car park exit.
No snow, but certainly no lack of water.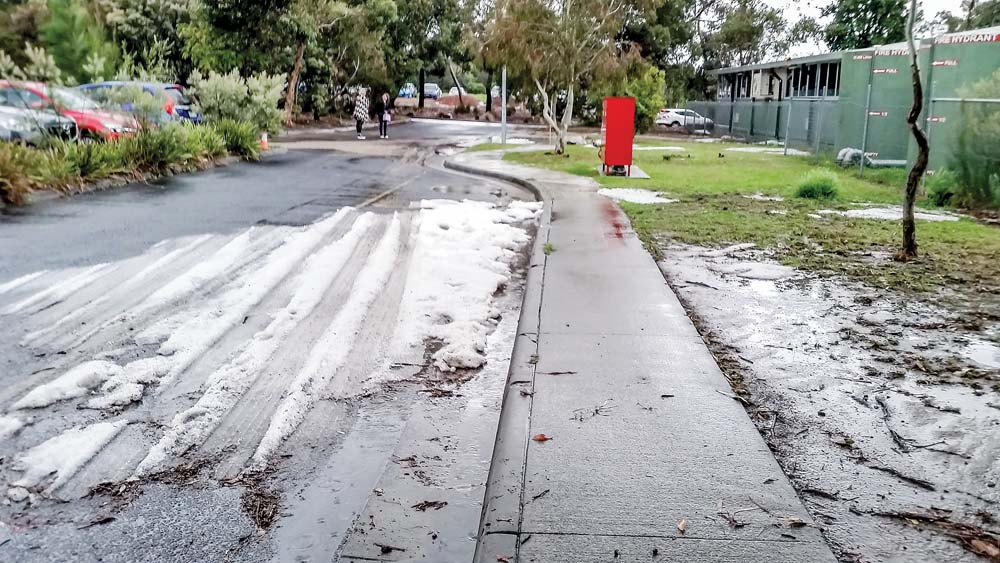 Pictures: Yanni (main and) supplied
First published in the Southern Peninsula News – 14 May 2019